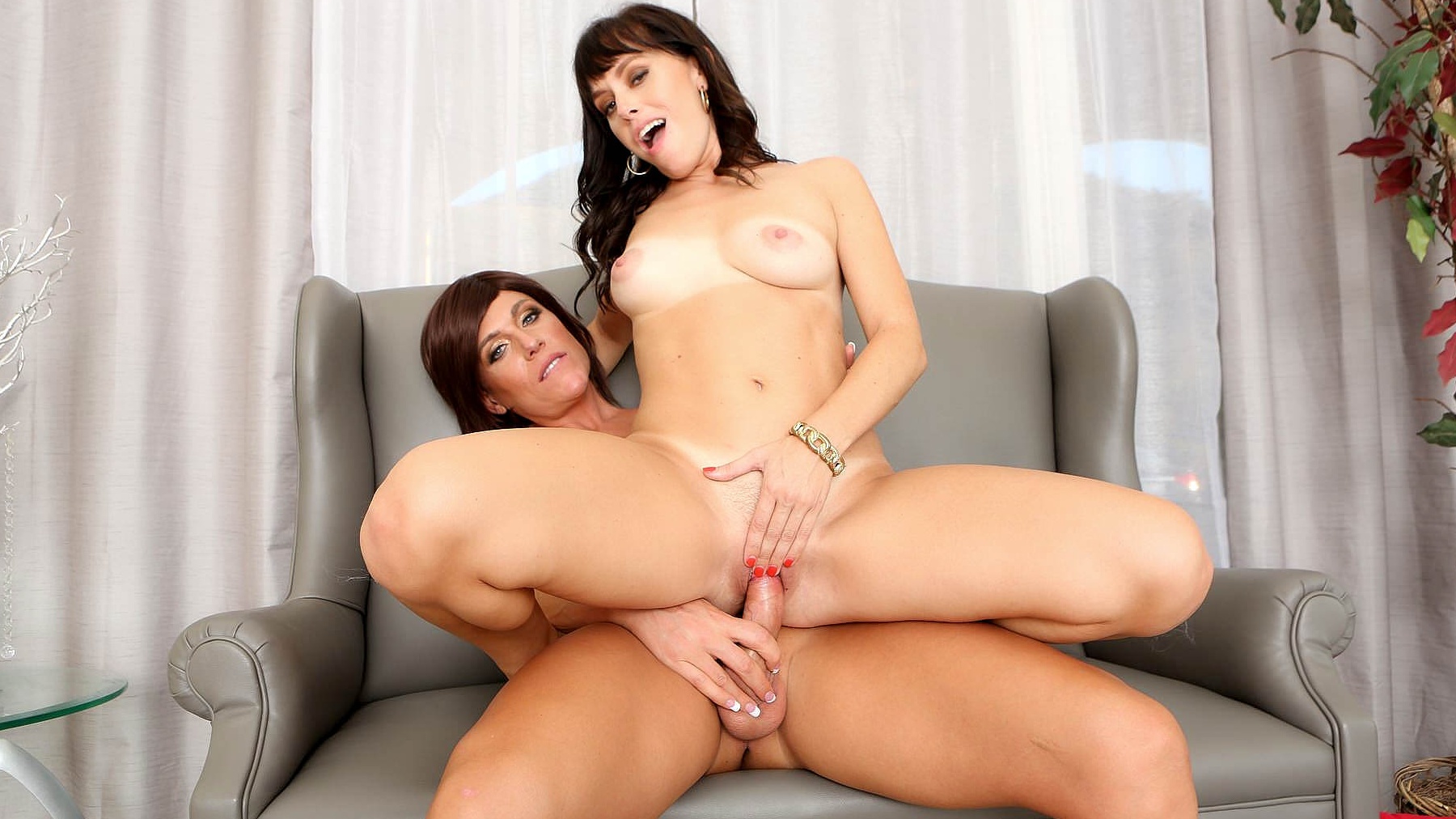 What happens when TS Nikki Jade Taylor, real-girl, decide that she needs to lose her trans virginity? Nikki is an enticing, tall, statuesque, big-boobed, brown haired, transsexual looker, with a tanned, toned body. And, Alana is an adorable, petite, dark haired, heart-throb, with perfect, natural tits, and a firm, nubile body. To begin with, Alana is in the kitchen cutting up some fruit, when Nikki wanders in to join her. While chatting convivially, Nikki admits she's excited about her new job at a tranny Bar, which Alana is curious about. Then, Alana confesses that she fears being compared to the sleazy guys always hitting on tgirls at bars. Additionally, sweet, irresistible Alana tentatively admits to having always been curious about transgender women. When Nikki slyly asks if she has ever been with a transsexual, Alana reveals she hasn't, but that she has always wants to.
Beautiful Latina Alan Cruise Lets TS Nikki Jade Taylor plow her pussy
Hence, TS Nikki Jade Taylor moves to the couch, kissing, fondling, and caressing each other with smoldering passion. After that, Nikki expertly licks Alana's pretty pussy, making her moans and shrieks, in all-consuming, decadent rapture. Accordingly, Alana ravenously savors sucking Nikki's beefy tongue-depressor with wolfish hunger, and glee, as she deep throats her masterfully. After that, Alana mounts Nikki's pork-sword in cowgirl, zealously bouncing, her fine, full, round ass onto it with gusto and glee. Furthermore, framed with her tan lines and tramp stamp, Alana's ass looks absolutely phenomenal, racing towards her depraved Nirvana. Subsequently, Nikki resolutely fucks Alana in doggie, while she moans and squeals like a slut-puppy. Finally, she kneels before Nikki, begging for her cum, with her mouth wide-open. Therefore, Nikki Jade pours her sweet nectar onto Alana Cruise's out-stretched tongue, which the Latina MILF savors swallowing with sluttish relish.