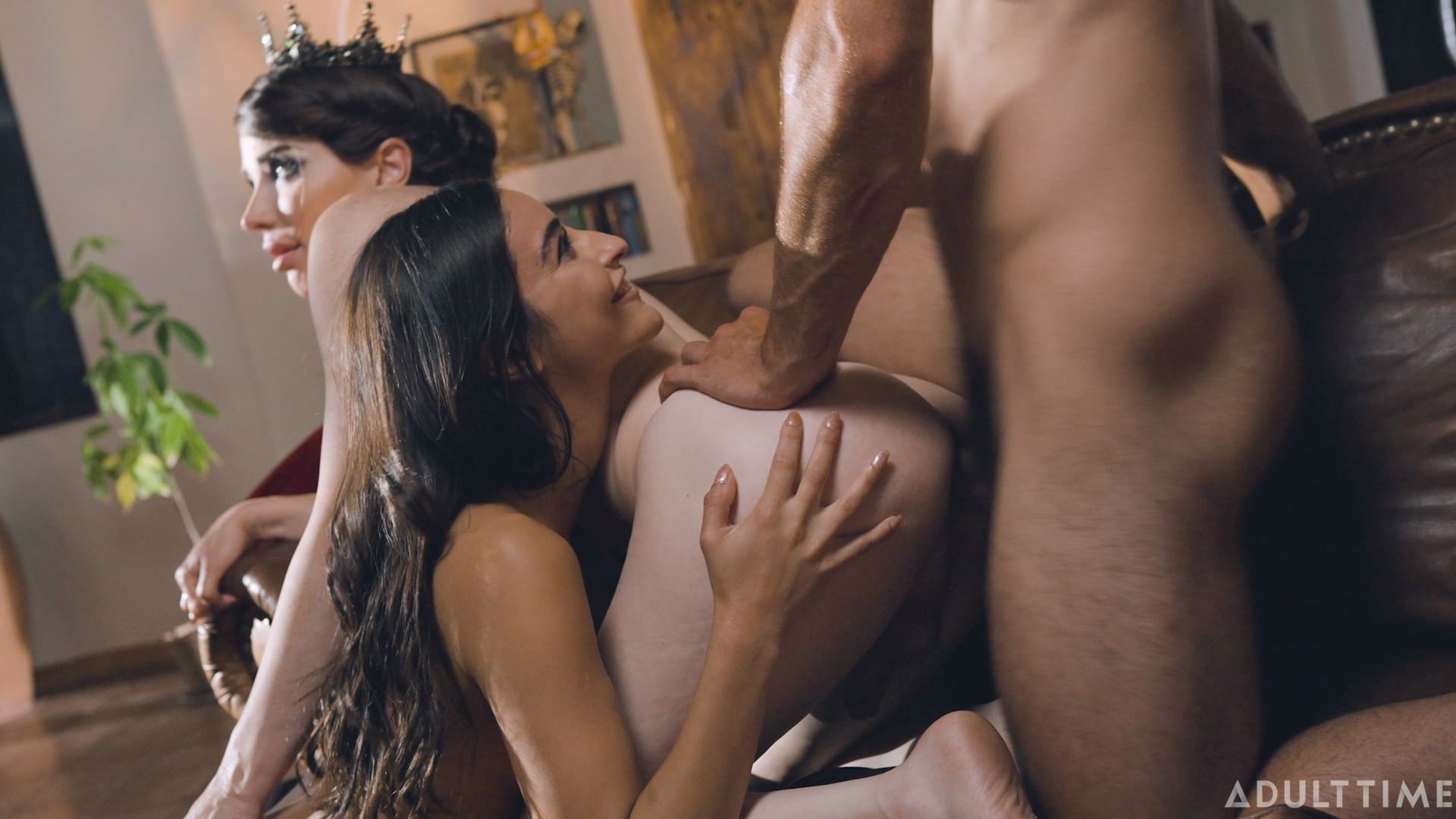 The last thing Prince Charming was expecting when he entered the forest to look for his dear Snow White, is that he will end up in a TS Natalie Mars cosplay threesome. Having wandered off the beaten path deep into the woods in hopes of finding his one true love, he always had the worst outcomes in mind, but never allowed them to shatter his faith in a truly happy ending. Once the prince arrives at the house of the seven dwarves, a sinister silence engulfs the area around him, making him anxiously count every leaden step towards the mysteriously-open door. Each single move he made filled his head with more perturbing thoughts of impending tragedy. Yet he somehow managed enough composure to stop himself from calling out Snow White's name. And after what felt like an eternity, the overstrung young man finally finds himself inside.
Snow White's happy ending always involved a TS Natalie Mars cosplay threesome
As he turns his gaze towards the sofa on his left, Prince Charming is overwhelmed by a mélange of excitement and terror. His beloved princess is lying unconscious on the couch. Is she simply asleep? Could something have happened to her? Could he be too late to save his woman? A thousand questions run through the prince's head as he rushes to his precious. He grabs her shoulders and yells out her name, desperately begging the gods for a blessing. Looks like his good heart has earned him mother nature's favour, as Snow White soon opens her eyes and embraces her overjoyed soulmate. His happiness is then quickly interrupted by none other than the Evil Queen herself. And Charming suddenly finds himself competing with the bewitching villain for his princess's heart. Culminating in a TS Natalie Mars cosplay threesome that he would never have anticipated.