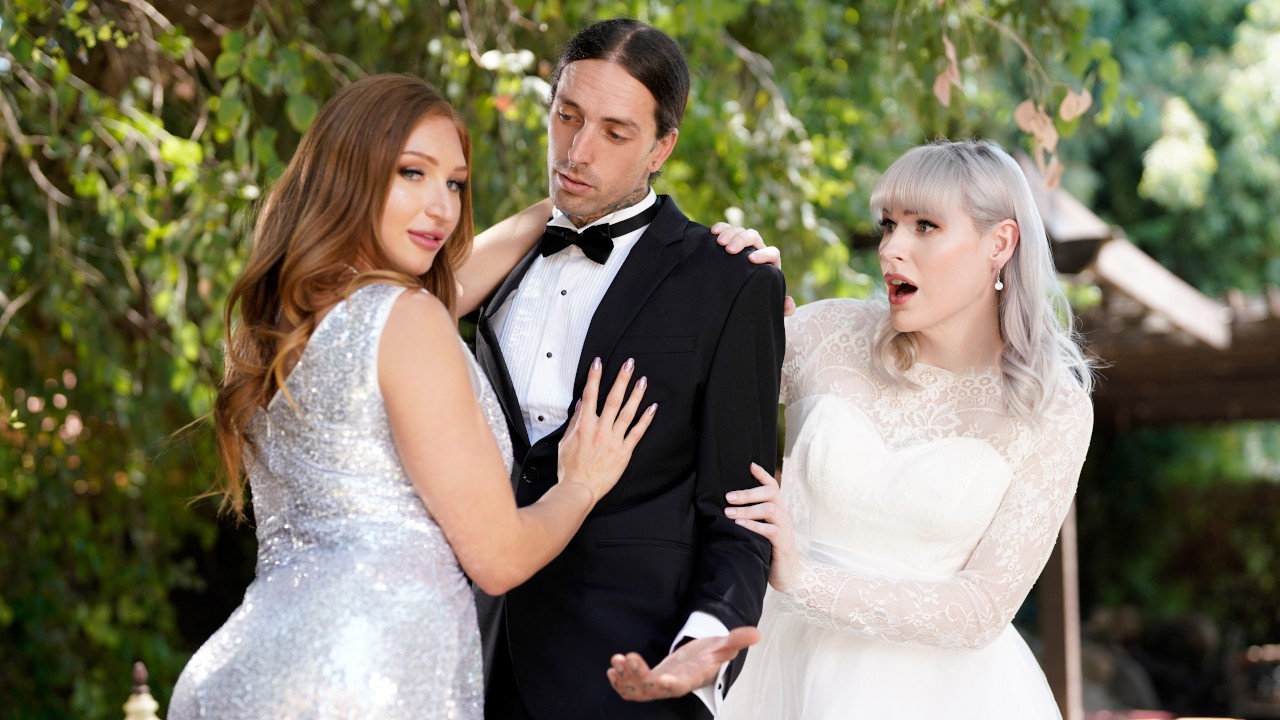 Her wedding is only hours away, yet TS bride Lianna Lawson still could not resist fucking her busty friend Skylar Snow before making it official. Moans fill the empty house as Skylar's big natural boobs bounce while she slides on Lianna's joystick. But their fun is cut short as the groom enters the premise. Flustered, the two girls quickly put their dresses back on as they in a frantic attempt to hide their deed. The blonde tbabe peeks from the top of the staircase to inquire as to why her lover came there, which she hopes will give them more time, or even convince him to leave if she's lucky. Wishing to deter him from going upstairs, she reminds him that it is bad luck for the groom to see his bride before the wedding. But her plan fails quickly when he brushes it off for being a silly superstition.
Big boobs Skylar Snow pleasures TS bride Lianna Lawson and her groom
The man explains that his parents wished for them to take more photos together before the wedding, which is why he came to her. Cornered and with nowhere to go, Skylar hides beneath the tranny's dress as her groom climbs the stairs to the second floor. She then takes the opportunity to crawl her way out as the bloke is distracted with his camera. But instead of leaving the house entirely, she stays right behind the railing and watches them. And as the pre-wedding photo shoot leads to an ass pounding for TS bride Lianna Lawson, the horny Skylar feels jealous that she is being left out. So she stands up and walks towards them, grabs both of their cocks, and invites them to make a shemale sandwich with her. One that will surely keep them both full throughout the busy day they have ahead of them.