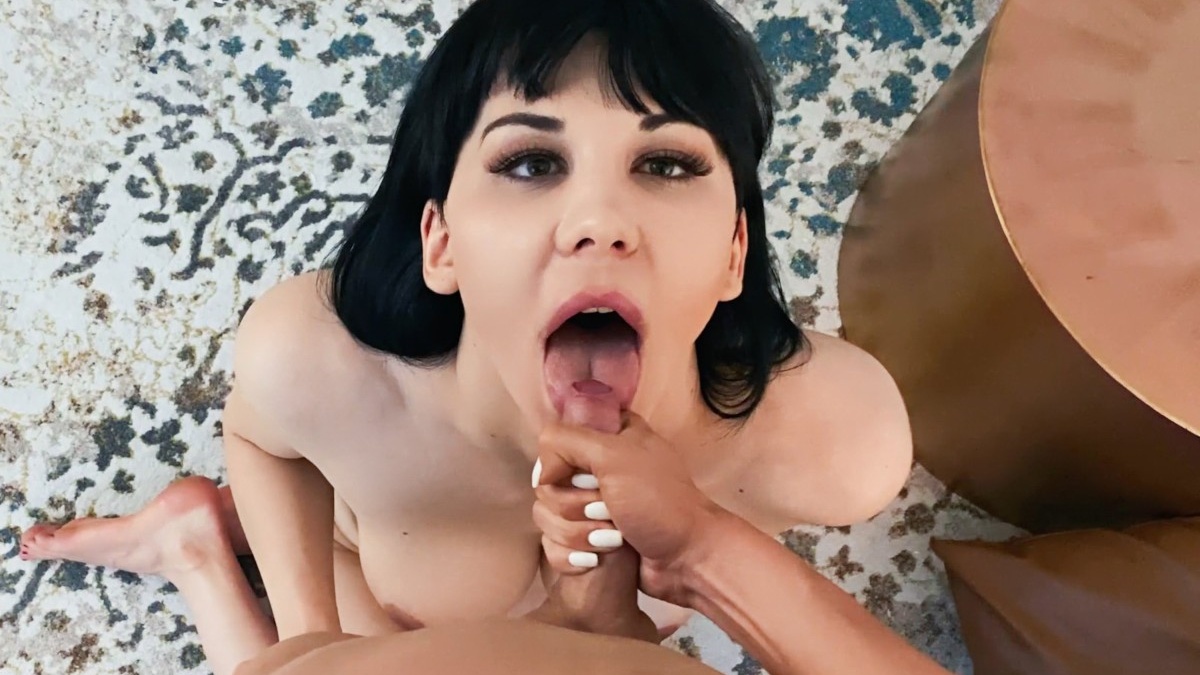 TS Bailee Paris POV scene is an informative, insightful, and humorous podcast, teaching using a cock as a makeup brush. Our star is Bailee, a cute, adorable, toned, tanned, golden blonde, transsexual sweet-heart, with a fabulous flawless, feminine facade. In fact, beautiful, beguiling, fresh-faced Bailee looks more like a real woman than most real women do. Her camerawoman and penile makeup brush prop is Yulia, a tantalizing, dark haired, transsexual temptress, with splendid tits and cock. Lying between Yulia's legs, Bailee applies makeup to her cheeks, while explaining the finer points of usage to her viewers. Next, she demonstrates how a cock blends makeup into one's face, for a more natural look, better than a brush. Additionally, her co-star Yulia, adroitly uses her own rigid rod, to skillfully blend makeup around Bailee's chin and lips. Surprisingly, this cock-brush appears to actually work, remarkably well.
TS Bailee Paris POV scene demonstrates cleaning a cock-brush, with lots of sucking and fucking
Makeup artists know that brushes need deep cleaning, which this TS Bailee Paris POV scene does with sucking and fucking. Naturally, Yulia is in total agreement, telling Bailee to make sure she sucks her meaty brush completely clean. Adding to Bailee's demonstration, Yulia impressively sucks Bailee's beef stick, to offer an alternative cock-brush cleaning technique. Subsequently, they show us another impressive in-depth cleaning technique, proving ass fucking is also an effective makeup remover. Of course, Bailee's heavenly, womanly body, and phenomenal ass look divine, as Yulia firmly fucks her in doggie. Likewise, Yulia potently plows Bailee's ass in missionary, to ensure her brush is thoroughly cleaned of all makeup. Then, in a surprise ending, Bailee jerks off to pour her joy juice into Yulia's mouth. However, being a professional, Yulia rubs some cum onto her breasts, before swallowing, exclaiming it is the best skin conditioner.