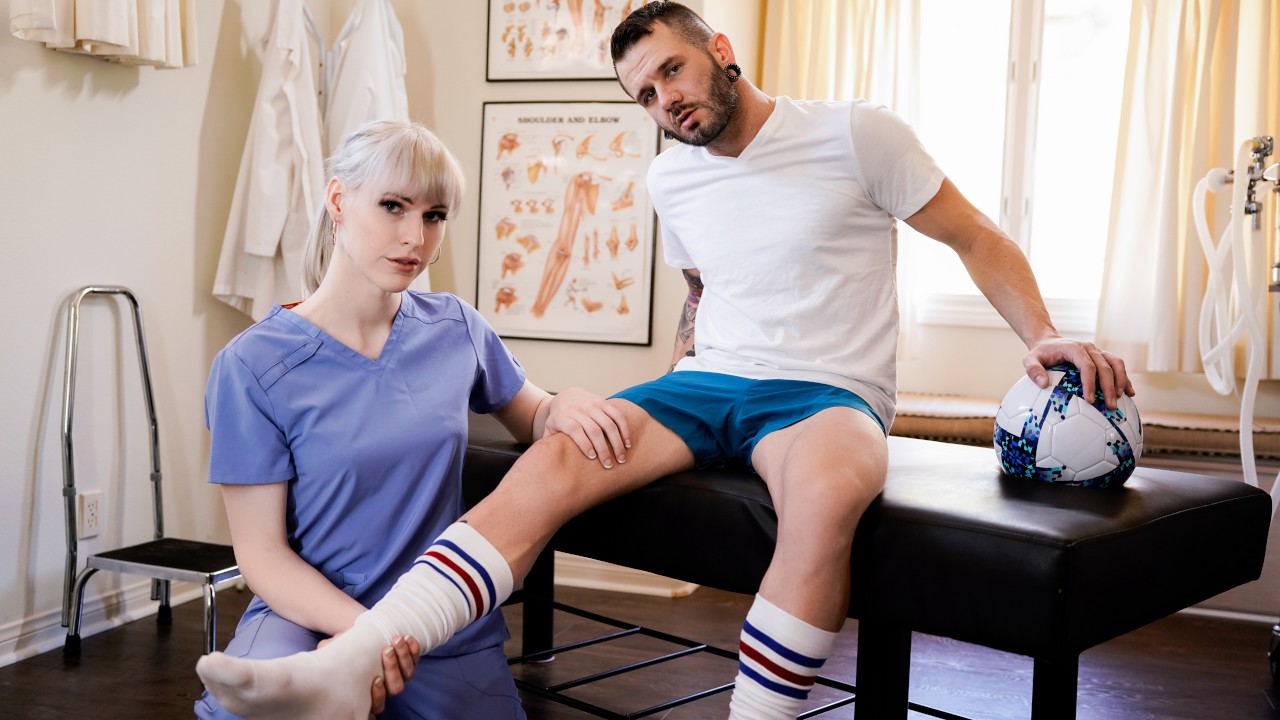 Having injured his leg for what seems to be the hundredth time this year, Johnny Hill makes a visit to the ER, where gorgeous trans doctor Lianna Lawson is making her rounds. His severe pain does not stop him from noticing just how breathtaking his caretaker is. And he is clearly unable to take his eyes away from the TS stunner as he limps his way towards the examination table. Johnny then details the accident he had to Lianna, describing his complaint to her in brevity. Her kind warm voice fills him with an emotion he simply cannot put into words. It is almost as if he is already cured just by listening to her reassuring words. The shemale medical professional then thoroughly inspects her patient's leg. And she discovers palpable tenderness around his calves. Even with her soft loving touch, Johnny is still visibly discomforted by the process.
An anal massage by trans doctor Lianna Lawson
Despite his agony, Johnny is unable to curb or control his lust for the blonde tbabe touching his leg. And his erect shaft quickly peeks from underneath his shorts to greet his examiner. When she notices how embarrassed he is, trans doctor Lianna Lawson tempers the awkwardness by saying that it happens all the time. Impressively, it only takes her just a few seconds of examination to determine exactly what is wrong with Johnny. And she eases his worries by telling him that the treatment is a simple massage that she can perform right then and there. The enamoured man is ecstatic at the thought of receiving a private rubdown from such a heavenly tbabe. As for Lianna, seeing her patient's fit body might have turned her on a little too much. Now she has to release her load, and Johnny's asshole seems just perfect for the job.