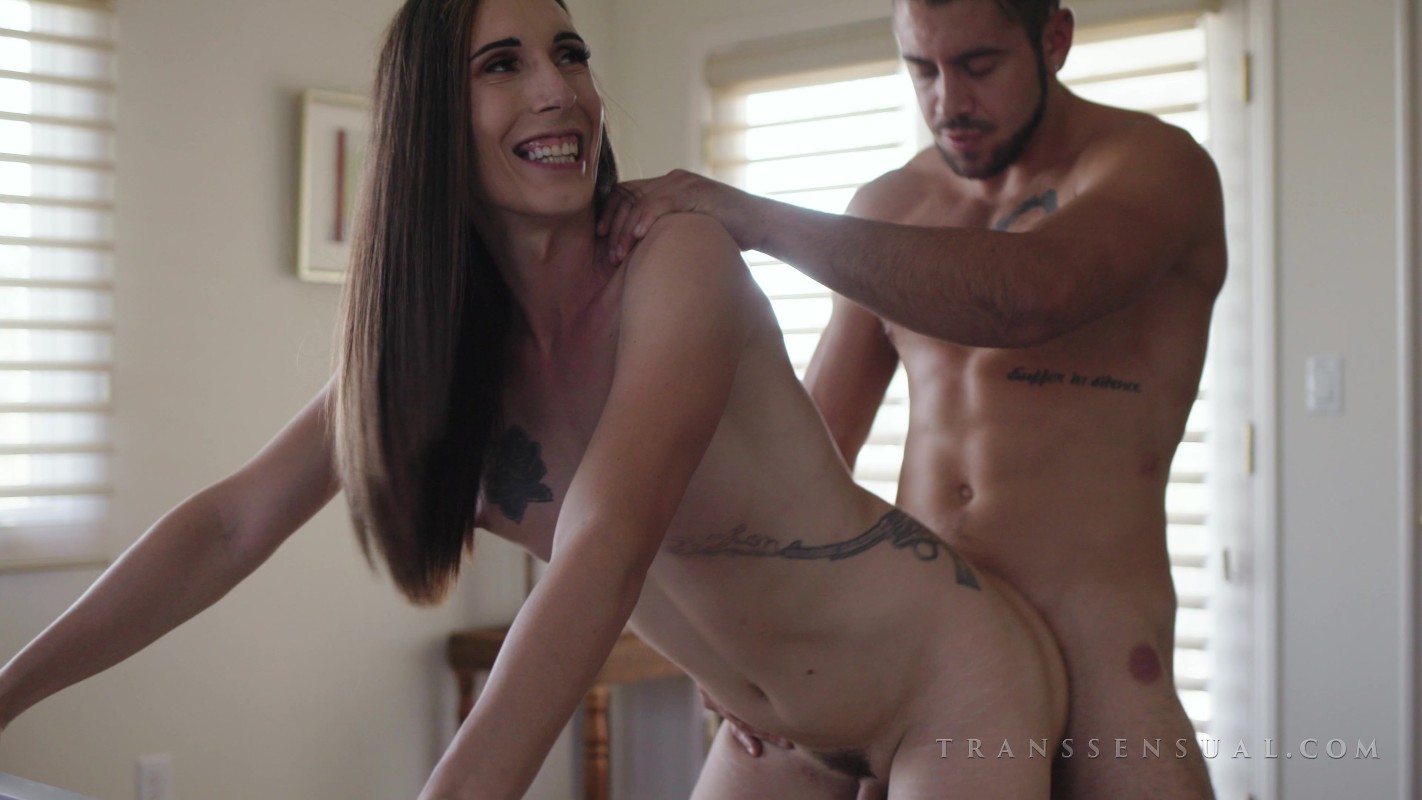 Dante Colle has finally made it home to pick up his tranny stepmom Melanie Brooks. She is supposed to be attending a party with his dad and uncle, but her car broke down so someone had to come and drive her there. Naturally, the duty fell on her handsome but troublesome stepson. After knocking on the front door of his old man's mansion for a while and not receiving any answer, Dante tries to open the door, and finds that is unlocked as he expected. He heads to the bedroom upstairs to check on his stepmother, only to find her lying down half-naked. She claims she was sleeping, and that is why she did not hear him knocking, and the young man knows better than to argue with her. Throwing all of that aside, he reminds her that they have a party to go to.
Dante simply can't resist his tranny stepmom Melanie Brooks
The shemale surprises his stepson by stating that she does not plan on going anywhere, and it only makes matters worse when she bluntly tells him that she was not sleeping at all, but simply ignored his knocking, going as far as to say that she should have locked the door instead. Dante seems unfazed by the obnoxious attitude coming from his tranny stepmom Melanie Brooks. He also does not attempt to silence or verbally attack her when she starts speaking ill of his uncle, calling him boring and annoying. The trans woman then says that neither of them will be attending the party. When Dante asks how she came to that conclusion, she replies by grabbing his cock and telling him that she will make certain of it herself. Some passionate ass fucking ensues, and TS Melanie ends up with her stepson's load inside her mouth.