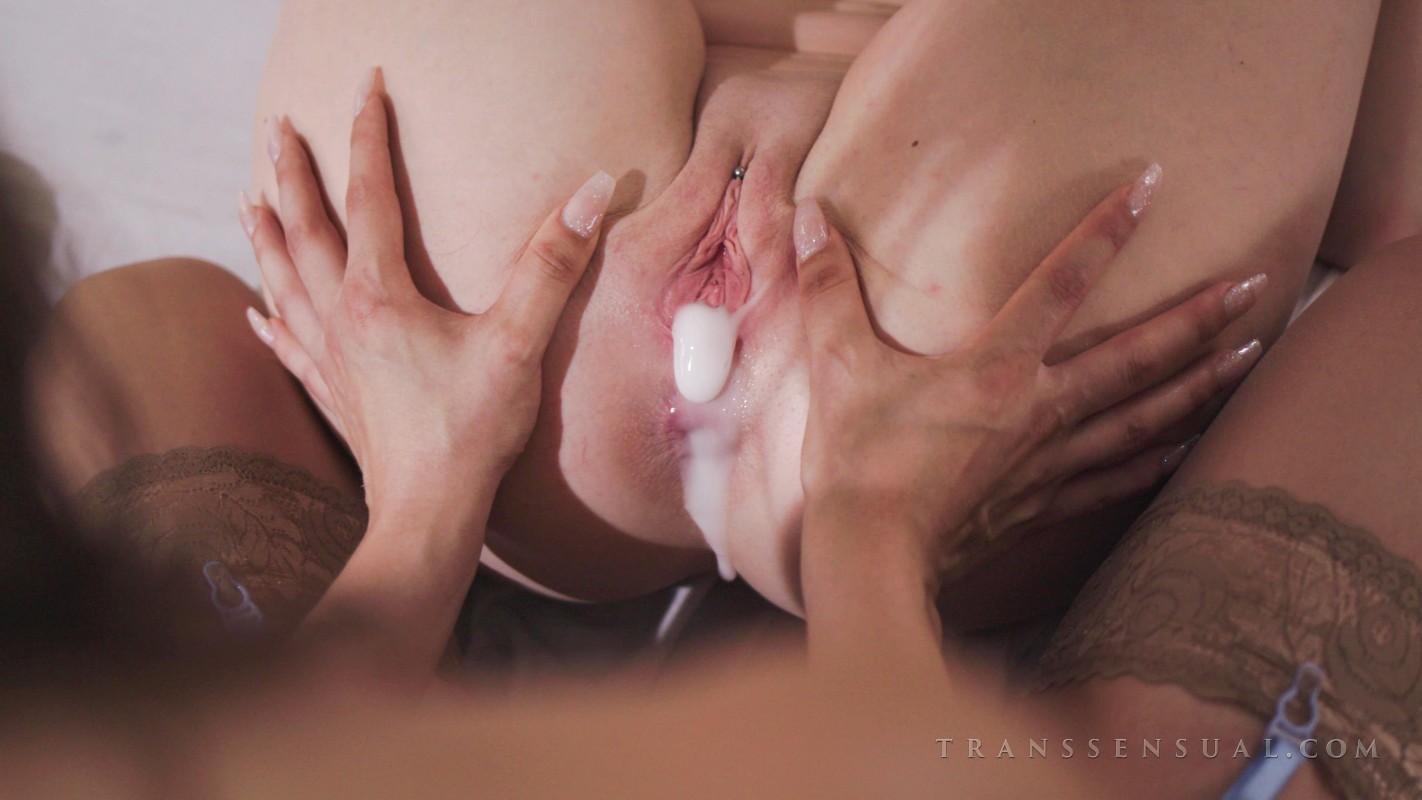 Young and awkward Ashley Lane has no idea her tranny stepmom Korra Del Rio is watching her masturbate. She lied down on her bed and was so horny that she forgot to lock her bedroom door before dropping down her panties and rubbing her clit while watching porn. Korra was walking through the hallway when she heard her soft muffled moans coming from her stepdaughter's room. She tiptoed her way to the half-closed door, only to find Ashley lustfully rubbing herself with her underwear halfway down her legs. Fully embracing the snoopy mom role, the trans woman decided to watch for a little before knocking on the door and making her way in, sending the poor girl on a frantic attempt to cover up her deed. Understandably, Ashley is anything but happy about this whole encounter, but her new parent does not seem concerned in slightest about her reaction.
Teen stepdaughter Ashley Lane gets impregnated by tranny stepmom Korra Del Rio
The shemale stepmother explains to Ashley that she really did not wish to bother her, but her dad insisted that she checks up on her, even after explaining to him that she's an adult, and does not need to be constantly monitored for her safety. The visibly upset youth does not seem convinced, and her response is certainly not polite. Korra tells her that whether she likes it or not, she is her mom now, and she must show her respect. Ashley reminds the tbabe that they went to high school together, at the same time, so she will never see her as a maternal figure. The TS responds by taking the girl's phone and exposing her for watching porn. But when Ashley admits to having a crush on her, tranny stepmom Korra Del Rio suddenly finds herself fucking her teen stepdaughter and dumping a creampie inside of her pussy.