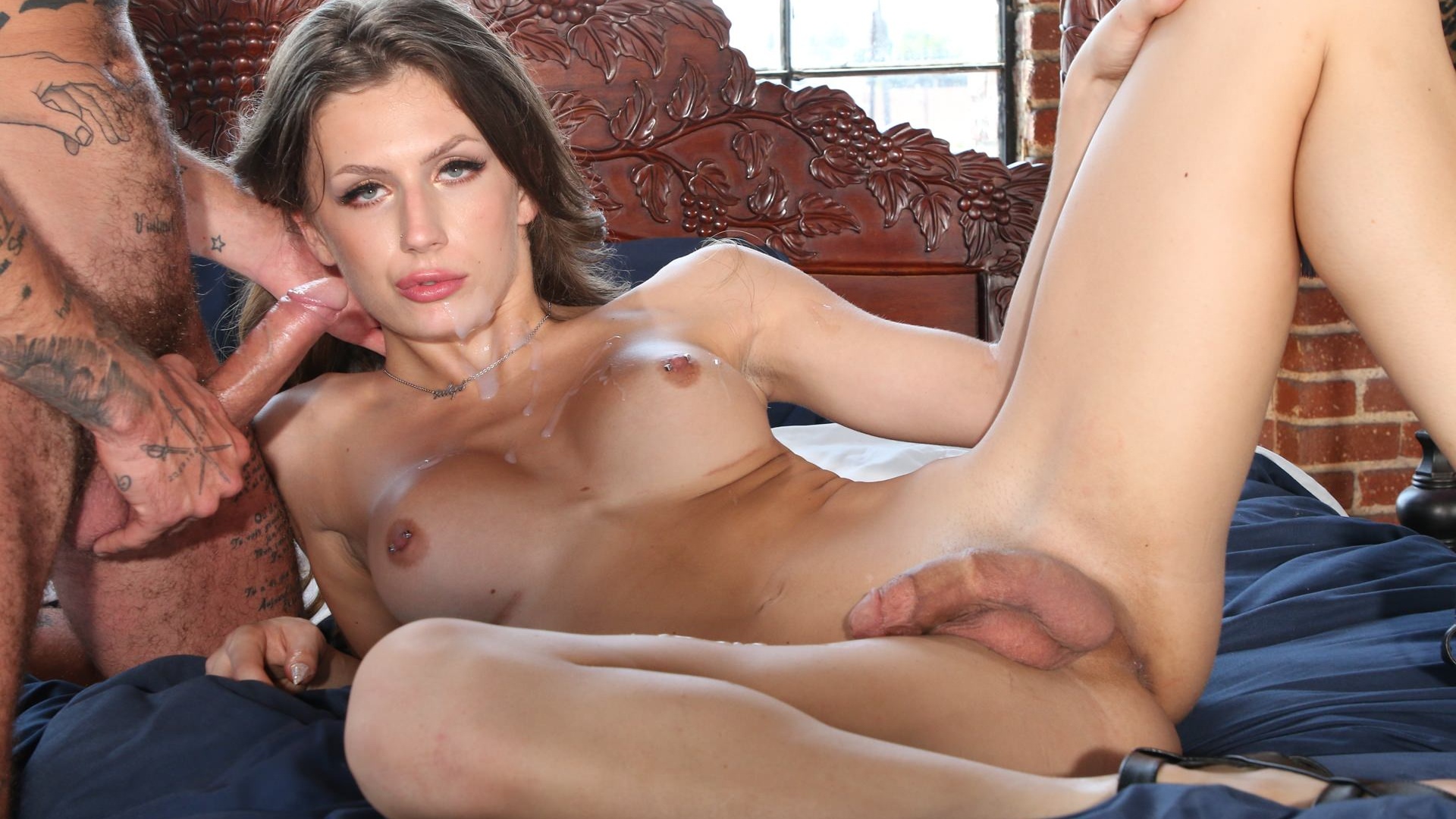 It is a sign of a successful business venture when tranny Jade Venus cums to celebrate the purchase of your new warehouse. She came along to inspect the giant building with her handsome BF, Chris Damned. Everywhere she looks, she finds something to be impressed by. Her pleasant awe could be attributed to the fact that she had worked retail for a very long time, and now she is finally getting to run her own business with a man she loves, and be her own boss for the first time in her life, instead of answering to managers, higher-ups, and worst of all, customers. As they reach the seconds floor and while Jade is busy complimenting the view that their products will have, Chris cuts her off to say that he has an irresistible urge to pound her ass, which the tbabe certainly seems to share.
To celebrate a new chapter, tranny Jade Venus cums after sex
Instead of heading home and fucking all day as his GF suggests, Chris tells her that since they already own the warehouse, they might as well take for a spin. Naturally, Jade asks whether any movers might abruptly enter the building and ruin their fun, and her man quickly dispels her doubts by reminding her it's a Sunday. Luckily for both of them, the warehouse has a king-sized bed, for plot reasons. And so, the couple quickly doff all their clothing and begin trading blowjobs. Chris starts off by eagerly swallowing his trans lover's girldick, and Jade makes sure to reciprocate the favour by delivering her own magical oral experience. The shemale bombshell then gets on all fours and receives raw anal drilling in doggystyle. With her ass completely satisfied, tranny Jade Venus cums hard and takes her partner's hot load all over her pretty lips.