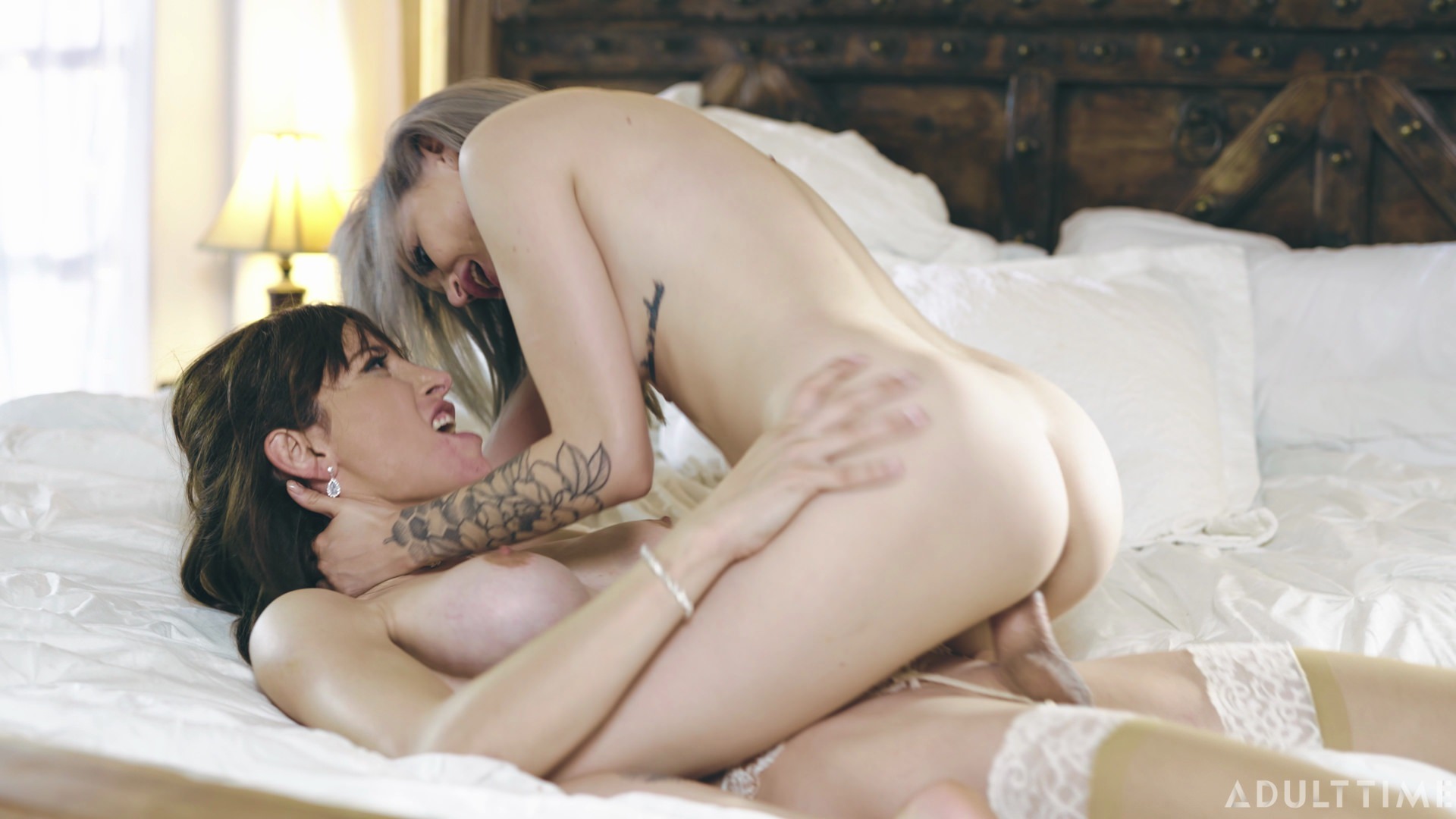 Lola Fae is the photographer assigned to take pictures of tranny bride Korra Del Rio after her colleague had an emergency and was unable to carry out her duties. The blonde hipster thought it was going to be another day on the job, but the second she entered the tgirl's room, she was mesmerised. Korra was wearing white lingerie that might be too racy to walk down the aisle in. With each photo she snapped, and each zoom of her lens revealing more and more of the TS's beauty, Lola was becoming more obsessed. How could such a breathtaking lady be tying herself to a man? She would appreciate her so much more than any guy ever will. But she must remain silent and do her job, it is Korra's special day after all. Who does she think she is to come out of nowhere and ruin it for her?
Lola Fae gets fucked hard by tranny bride Korra Del Rio
With some unusual self-control, Lola somehow manages to complete the entire photo shoot without letting out a single comment about her opinion on tranny bride Korra Del Rio. But as the session drew to a close, she simply couldn't resist leaving without saying something. She tells the soon-to-be shemale wife how she finds it truly unfortunate that she must go and take photos of her groom after this. And although she expected to be yelled at or told off, especially since Korra has been gradually becoming uncomfortable with her attitude since the start, the response shocks Lola. The trans woman tells her that she does not want to think about her partner right now. And when the confused photographer asks if she can do anything to make her client feel better. Korra responds by eating and pounding her hairy pussy and spraying her bush with cum.