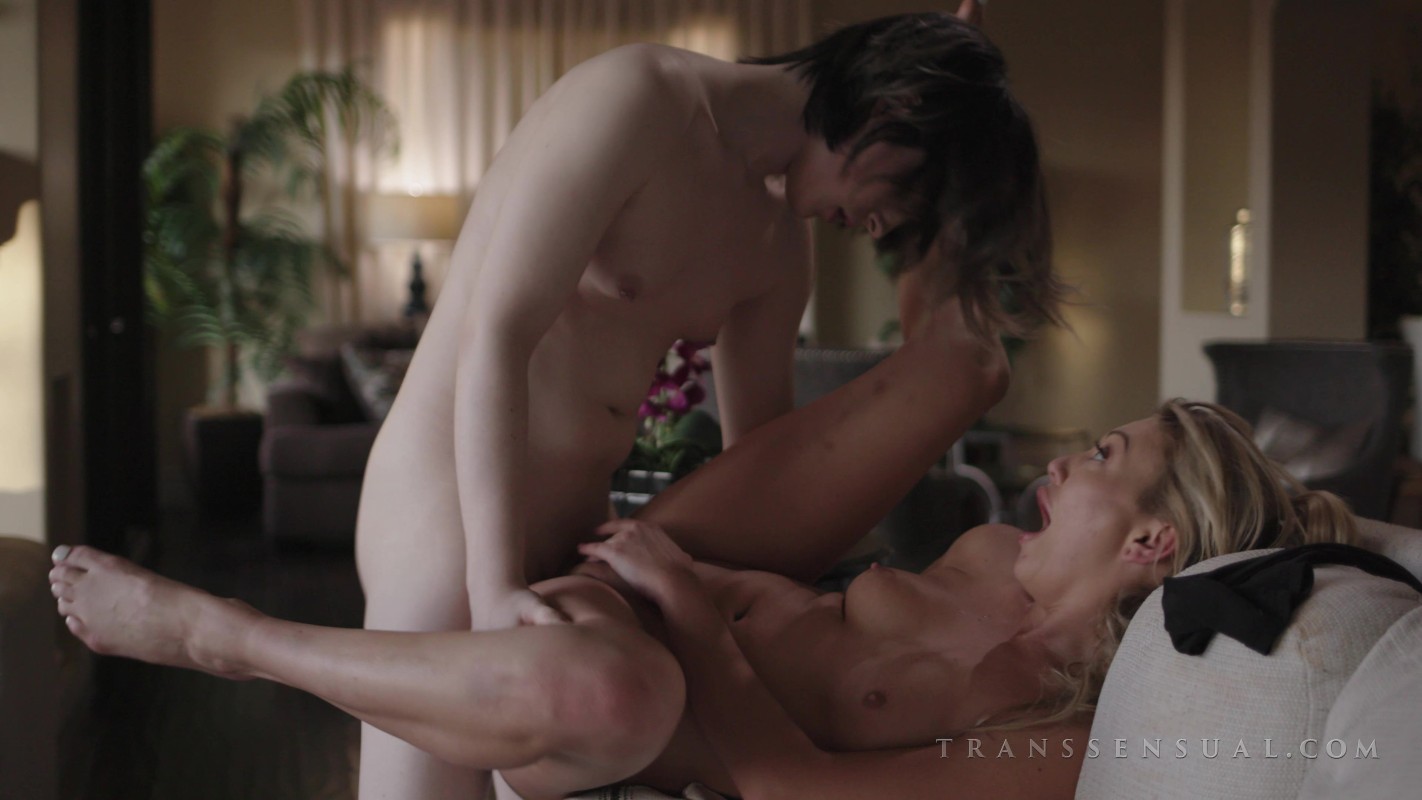 It has been a very difficult week for teen tranny Ella Hollywood. Not because she's had a busy work schedule, or endured a stressful event. The thing that has been keeping her up all night for days is completely different. On paper, this is the happiest she is supposed to be in her entire life. She recently moved in with her best friend, hot MILF Adira Allure, and she is starting a new chapter in her life that could not seem more hopeful. So how on earth did she end up having what could easily be the worst week of her entire life? Love, of course. Or rather, lovesickness. As it should be obvious by now, Ella has fallen really hard for her friend. Not as in she has a crush on Adira, but as in she is has fallen in love with her.
Adira Allure spreads wide for teen tranny Ella Hollywood
Calling the situation teen tranny Ella Hollywood is in 'complicated' would be one hell of an understatement. So many things could go so very wrong regardless of whether she takes any action or not. But her feelings are so strong, that she is willing to risk the wonderful state her life is in for it. So, when Adira arrives home after what felt like an eternity to her young trans BFF, it is finally time for Ella to come clean. She sits down with the cougar and confesses her feelings towards her with no reservations. To the trap's confusing-but-pleasant surprise, Adira's response is simply a kiss. As it turns out, she has felt the same way her flatmate has for a long time as well. And has been attempting to subtly communicate her true desires to no success. Regardless of all that bollocks, it is time for them to fuck.