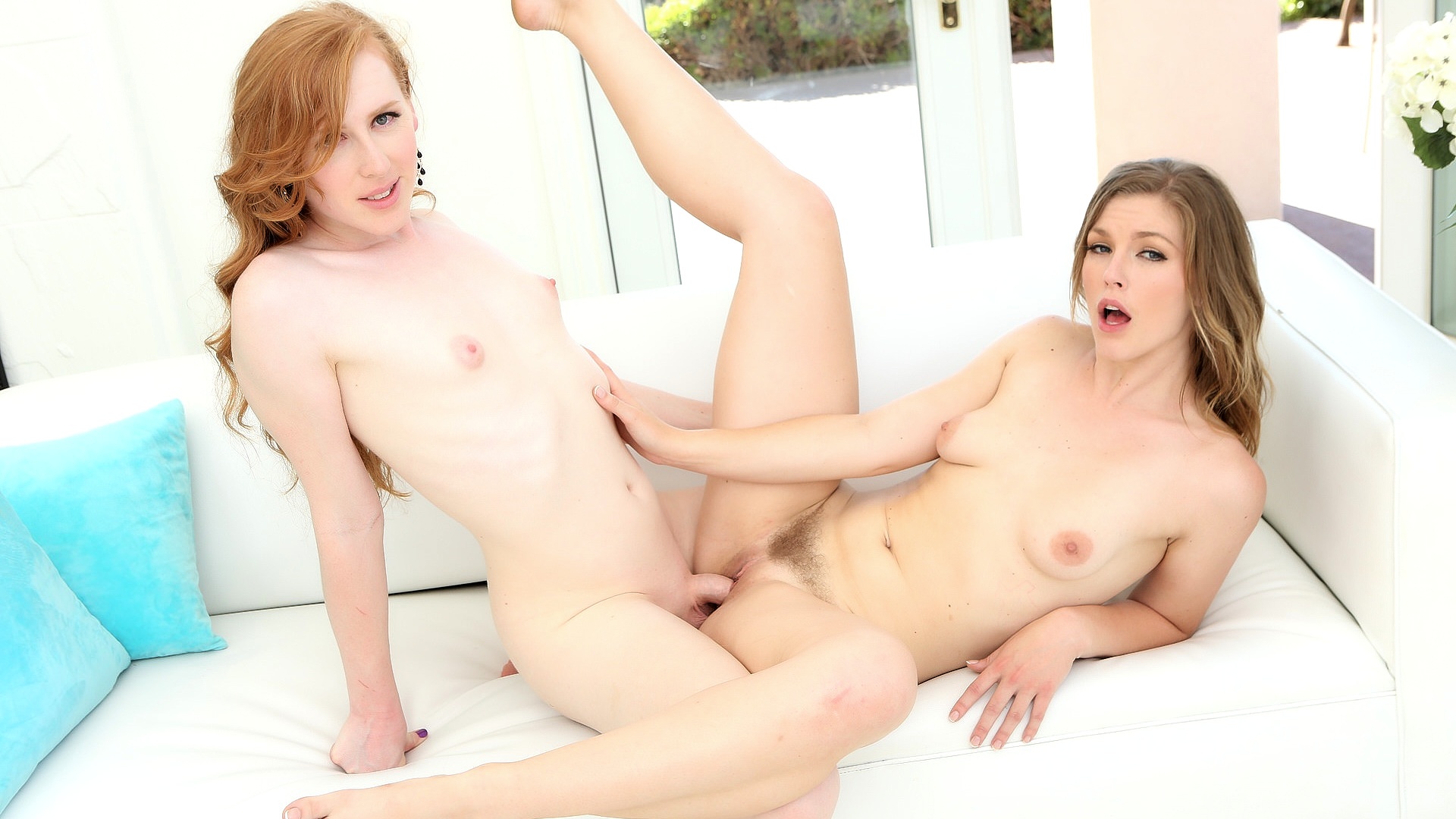 Breathtaking redhead shemale Shiri Allwood makes out with sexy brunette Ella Nova. The small tits beauty has nothing but her raised bra on as her mouthwatering pink shecock is already erect with passion. Down to only a thong herself, Ella bends over and brings her tight ass up as she begins to nibble on her partner's pecker. She then takes it in her mouth, hugging it tight with her lips as her loving hand strokes the shaft and caresses Shiri's balls. The angelic tgirl moans loudly as she holds her lover's bopping head. She then lies down on her stomach and buries her face in Ella's thick bush, returning the favour by hungrily devouring her pussy. The trimmed babe squirms as Shiri's lips meet her pussy's, sending electrifying pulses of divine pleasure up her spine with every flick of the perfect TS's experienced tongue.
Bushy bombshell Ella Nova rides stunning shemale Shiri Allwood
The two GFs are as wet as they will ever be, and it is time to finally consummate their sizzling affection. Ella thus climbs on top of her girl's dick, and begins to bounce her tight ass as she rides it raw. Shiri Allwood responds by firmly grabbing the slut's cheeks as she hops on the popsicle. The intense ecstasy makes the hottie's pussy cream, spreading it all over Shiri's hard cock as she slides on it up and down. Ella then turns around and puts her delicious hairy muff on full display while getting drilled in reverse cowgirl. The heavenly tbabe in turn put her hands over the bombshell's tits as she stuffs her cunt. Their torrid lovemaking session ends in missionary, as both stunners fill the room with their lustful moans, until Shiri Allwood pulls her pretty girldick out and sprays Ella's bush with her sweet TS cum.