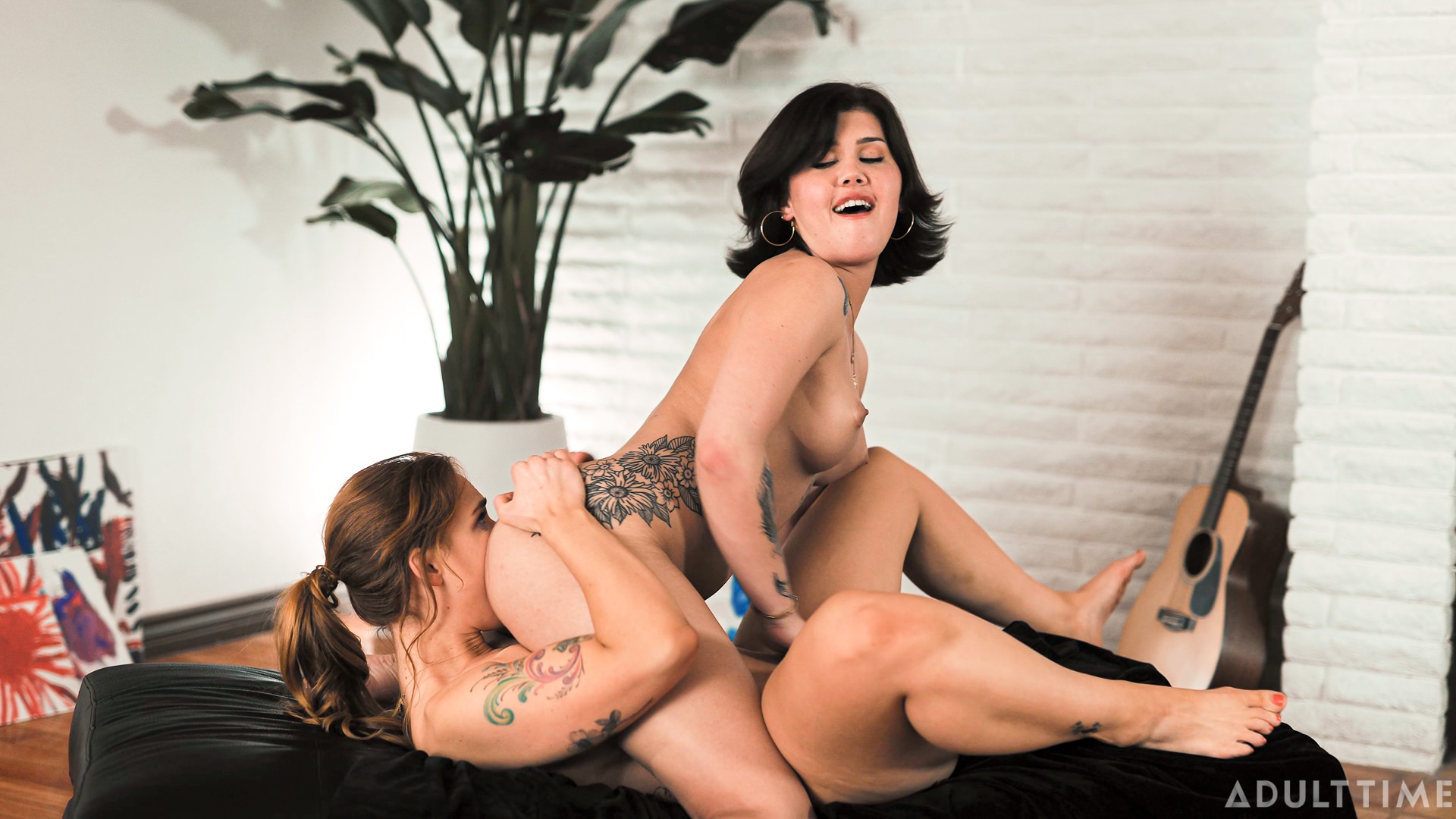 Big ass brunette Siri Dahl and shemale babe Daisy Taylor torridly embrace in the nude as they begin their passion-soaked adventure. Their hands run across each other's bodies as each lover nibbles the other's neck. Siri quickly takes off her last remaining article of clothing, a sexy thong that compliments her delicious booty. She then proceeds to suck on Daisy's perky boobs, as the tgirl lustfully moans in untainted pleasure. Denying her partner a kiss, the PAWG has other plans in mind. She lays her partner down and climbs on top of her to commence a heavenly snogging as Daisy's hands make their way all over her soft skin. Now that it is finally time for the main course, Siri spreads her trans GF's legs nice and wide before diving in like a starving woman approaches a meal. The young TS is in for a world of gratification.
Going down on shemale babe Daisy Taylor
The phat booty cutie begins by fervidly nibbling all over Daisy's southern region. Her sweet lips go from tasting her lover's inner thighs to softly caressing her flaccid shecock. With all of the teasing out of the way, it is finally time for some fine dining. Siri buries her face deep inside the tbabe's ass, and as her tongue begins to work its magic on the butthole, electric shocks of divine pleasure travel through her girlfriend's entire body. Realising a return of favours is in order, shemale babe Daisy Taylor reciprocates the oral service her partner awarded her. She does so by putting Siri's hairy pussy on full display in front her as her tongue slides up and down her lips and clit. Back in the receiving position, the short-haired tranny bends over and gets her tight ass eaten to perfection until both girls orgasm.