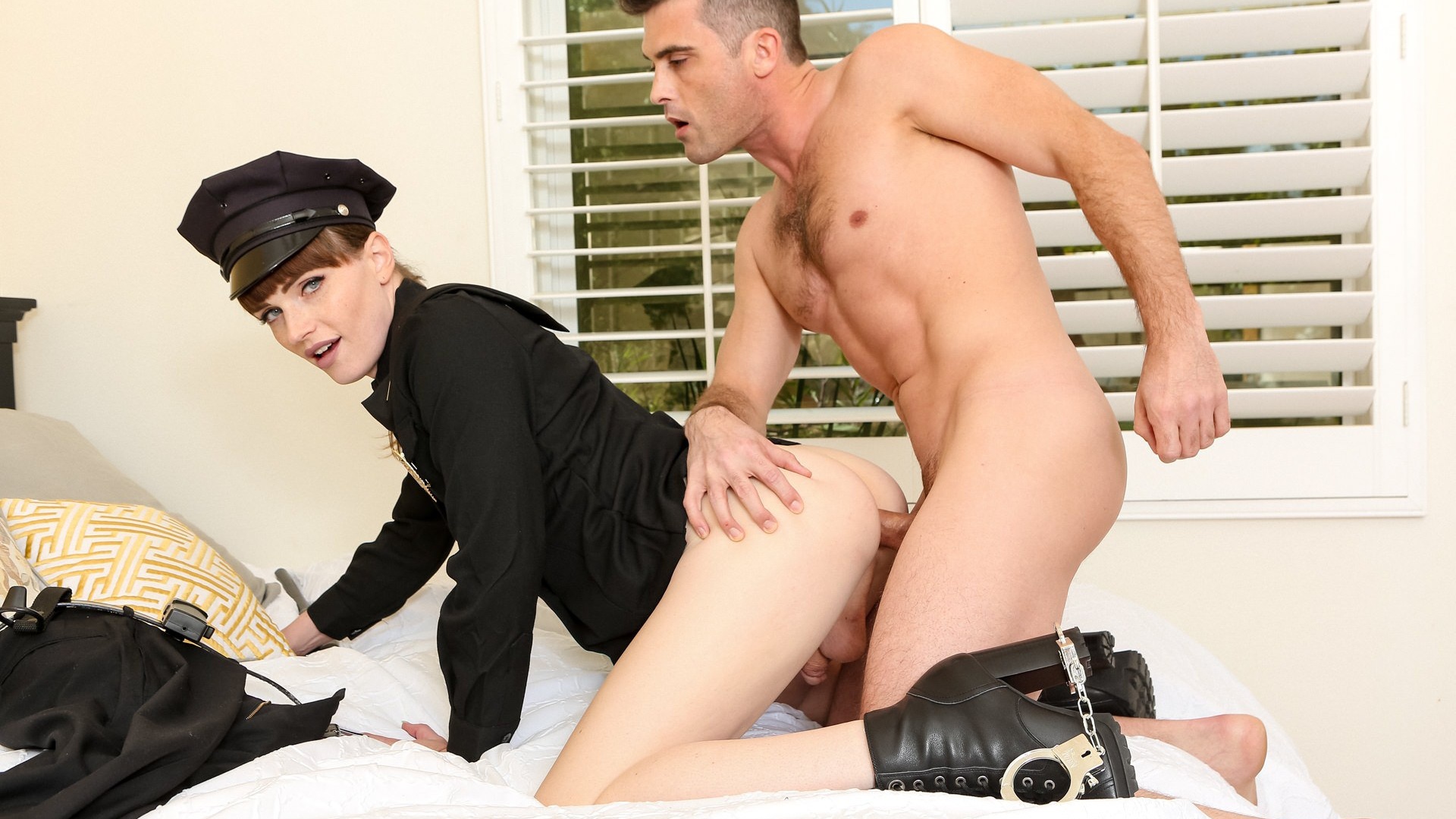 Hearing a commotion upstairs while relaxing in his fancy house, worried Lance Heart calls Natalie Mars tranny officer for assistance. Arriving at the premises, the trans policewoman is welcomed by a flustered Lance, who confirms he reported a home invasion just a few minutes ago, and informs Natalie that the intruder is mostly likely on the second floor, considering that's where all the noise was coming from. Even before she steps into the house, the tbabe's calm and confident voice reassures the frightened man that he is in good hands. And as she starts climbing up the staircase leading to a possible confrontation with the criminal, Lance begs her to be careful. As the last thing he wants is to be the reason this enchanting TS ends up getting injured in any way. Natalie fearlessly continues her ascendance, giving the guy even more reason to admire her.
A face full of cum for Natalie Mars tranny officer
As the shemale cop arrives on the second floor, it soon becomes obvious that Lance's entire panic was for nothing. Whatever sounds he was hearing, they definitely did not come from any burglar. Even with this good news, the homeowner still feels unwell. All the distress he just went through has taken a toll on his body, and he could certainly use some rest. Not only strong, but also very kind, Natalie Mars tranny officer helps the citizen to his bedroom. However, he is unable to let her go. His desire for what lies between her legs is too overwhelming. Lance somehow convinces the constable to let him pull her lollipop out. And after the two trade oral sex, Natalie bounces on the gent's big cock till he can fuck no more. And he rewards her by spraying her aviators and her tongue with his hot jizz.