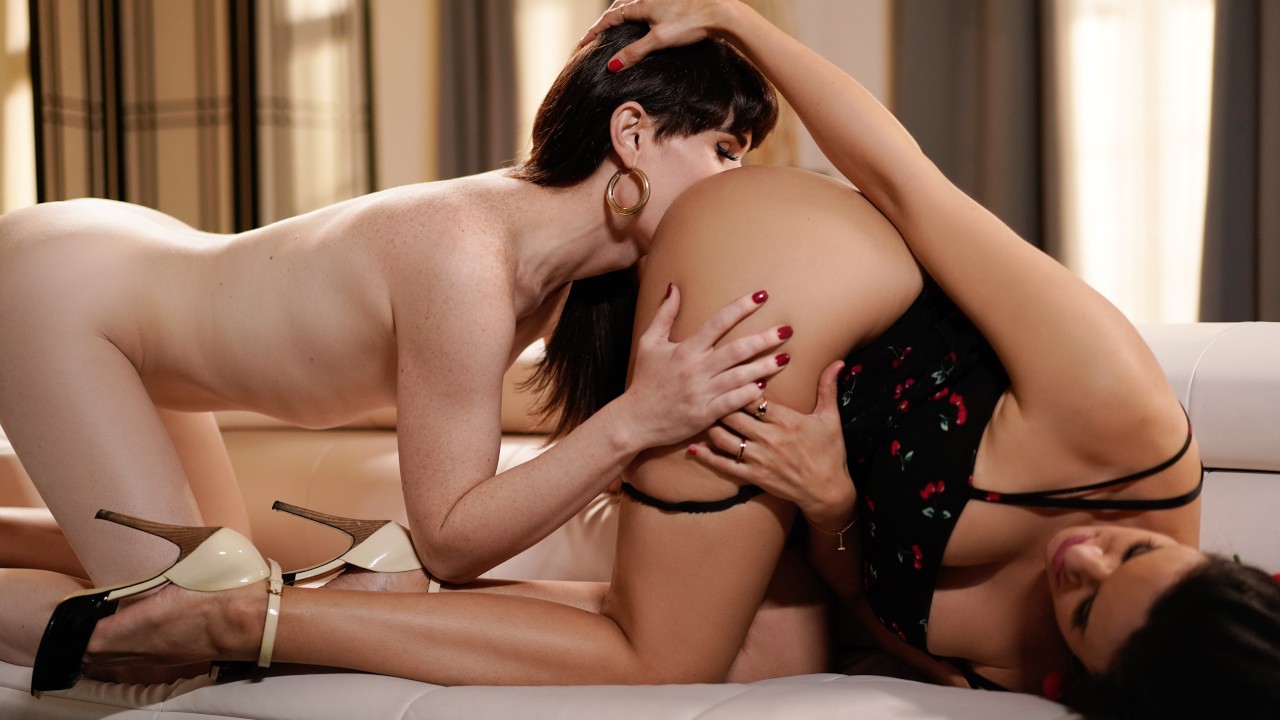 She has waited very long in the soul-draining friend zone, but tonight, Penny Barber will finally receive her first Natalie Mars tranny creampie. The two girls have been casual mates for what seems like an eternity. Visiting each other every now and again when their busy lives allow them to meet. Tonight was going to be just another meeting between friends, that's at least how Penny thought about while making her way to her trans GF's place. Ever since the day they met, she has been tormenting herself by hiding her crush on Natalie, and has somehow managed to keep her secret to herself for years. Although she dreams every night about finally being together with the brunette beauty, her fear of an unmendable heartbreak has caused her to push her feelings deep down inside. To Penny, that perfect relationship is nothing but a fantasy.
Lustful girl finally gets her official Natalie Mars tranny creampie
As the two ladies chat the night away, they discover it has been hours since they started talking. They were so lost in their intimate conversation that they hadn't even noticed all that time passing. Penny realises it is probably best for her to head home. But her shemale hostess says it would be fine if she stayed a little longer, as they are clearly having fun together. Suddenly, something takes over the sexy guest, she drags herself closer to Natalie and starts caressing her thigh. Opening up about how attractive she finds the tbabe to be, Penny messes up wording her feelings, and ends up upsetting her crush. The TS heartbreakingly asks her to leave, but stops her right as she is about to stand up. Turns out the lucky girl will, after all this time, be getting her long-awaited Natalie Mars tranny creampie.