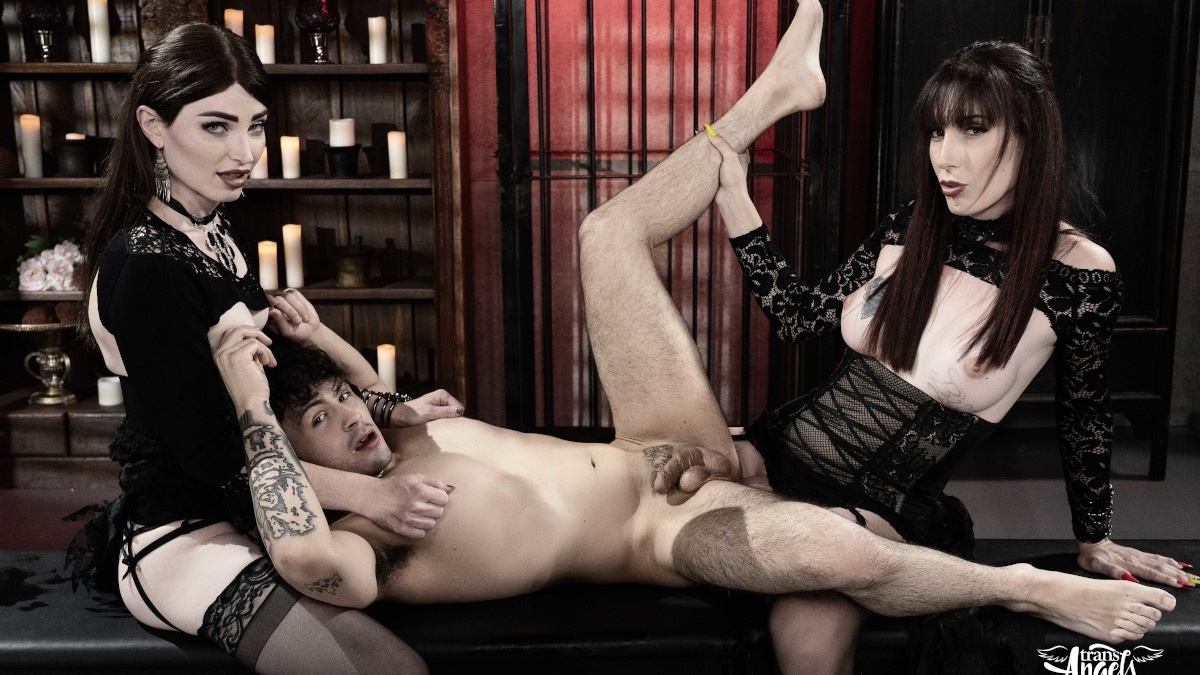 Oblivious museum security guard Franco Styles has no idea that he will soon be getting double teamed by TS Natalie Mars and Melanie Brooks. He took this job because it fit his skillset of being exceptionally good at absolutely nothing. And so far, aside from the excruciating boredom of having to stare at undusted relics for hours on end, it seems to be going quite well for the young man. Today is another dull nightshift where he has to sequentially and repeatedly inspect every area of the museum, to make sure no cavemen suddenly come back to life, or something. As he is looking around the Transylvania-themed section, Franco for the first time notices two life-sized wax figures of some incredibly seductive half-naked vampire tgirls, locked behind a glass protector. And naturally, being such a good guard, he makes sure to thoroughly inspect their shiny assets using his handy flashlight.
Museum Night Guard Fucks Natalie Mars and Melanie Brooks
Just when Franco thought his shift could not take a more-surreal turn, the two trans figures begin moving on their own. As trannies Natalie Mars and Melanie Brooks start to play with each other behind the glass, the confused guard disregards any common sense reaction and listens to his primal instinct, in other words, he whips out his plonker and starts wanking off while watching the two shemales suck on each other's nipples. He then finds some hidden drapes that lead to the vampires' enclosure, and uses it as a glory hole to receive a cock-melting double blowjob. After returning the favour by vacuuming both of their shecocks, Franco bravely decides to release the trans figures from their cage. Each of the trio then takes turns getting spit roasted by the other two, until all of their semen reserves become completely depleted.