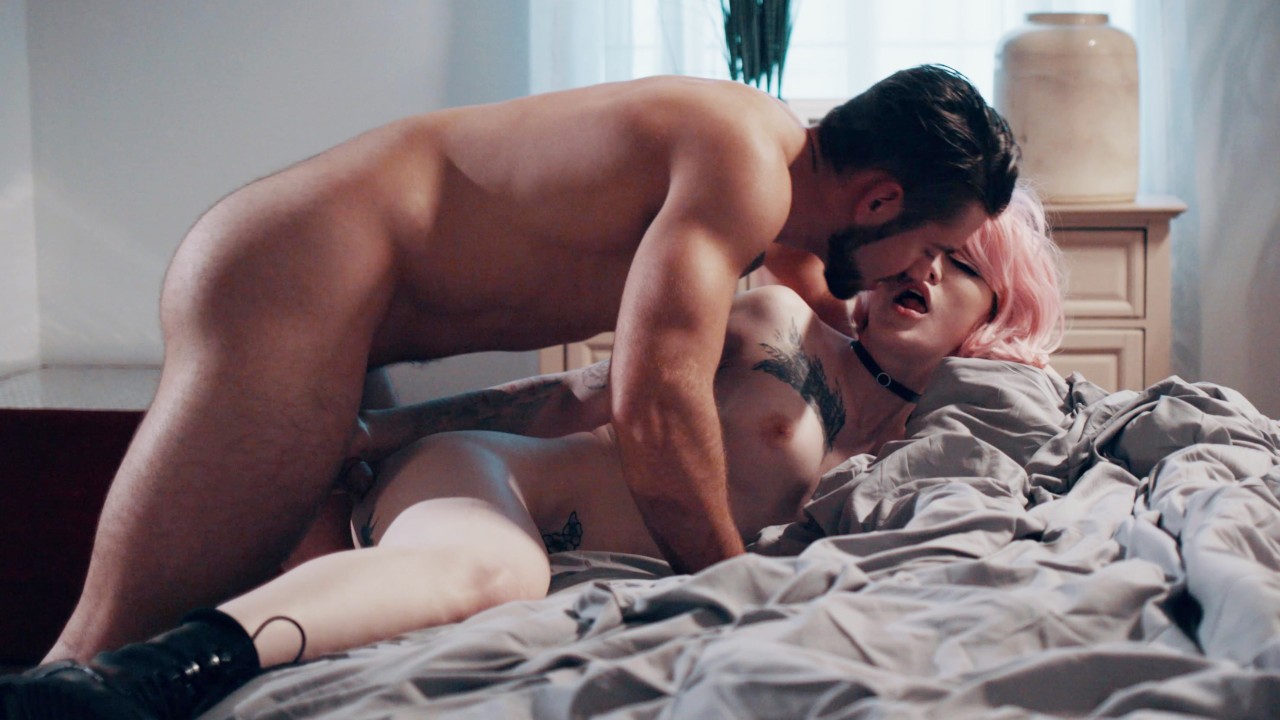 Looking like the most adorable egirl ever in pink short hair and a length-matching skirt, Lena Moon tranny stepsister wants to enter her stepbrother's room. She knocks on the open door and calls out his name, but the headset he has own means he hears none of it. Eventually giving up on getting his attention with the power of sound, she taps his shoulder. The young man, Dante Colle, is startled as he suddenly finds someone behind him out of nowhere. He angrily asks Lena why she walked in without knocking. After correcting his misunderstanding, the cute tgirl asks her stepbro why he's been so angry as of late. As she noticed how upset he has been looking over the past few days. He rudely tells her that their parents fucking does not mean he owes her an entry ticket into his personal thoughts simply because she asked.
Stepbro wants something more from Lena Moon tranny stepsister
The sweet shemale points out to Dante just how needlessly disrespectful his comment was, when all she did was show concern towards his wellbeing. He clarifies that he is not mad at her, and finally divulges the secret behind his poor temper. It turns out the chap's girlfriend, Stacy, has broken up with him. And from the looks of it, this was certainly not a peaceful mutual separation. Saddened by the new, Lena Moon tranny stepsister asks her stepbro whether she can do anything to help him get over his heartache. When Dante responds by reaching for a kiss, the trans girl is slightly taken aback. Her stepbrother laments his fortune, saying that she must feel she is better than him as well. In reality, all Lena wants is for him to be sure he won't regret this later. As she herself would love to ride his cock completely dry.