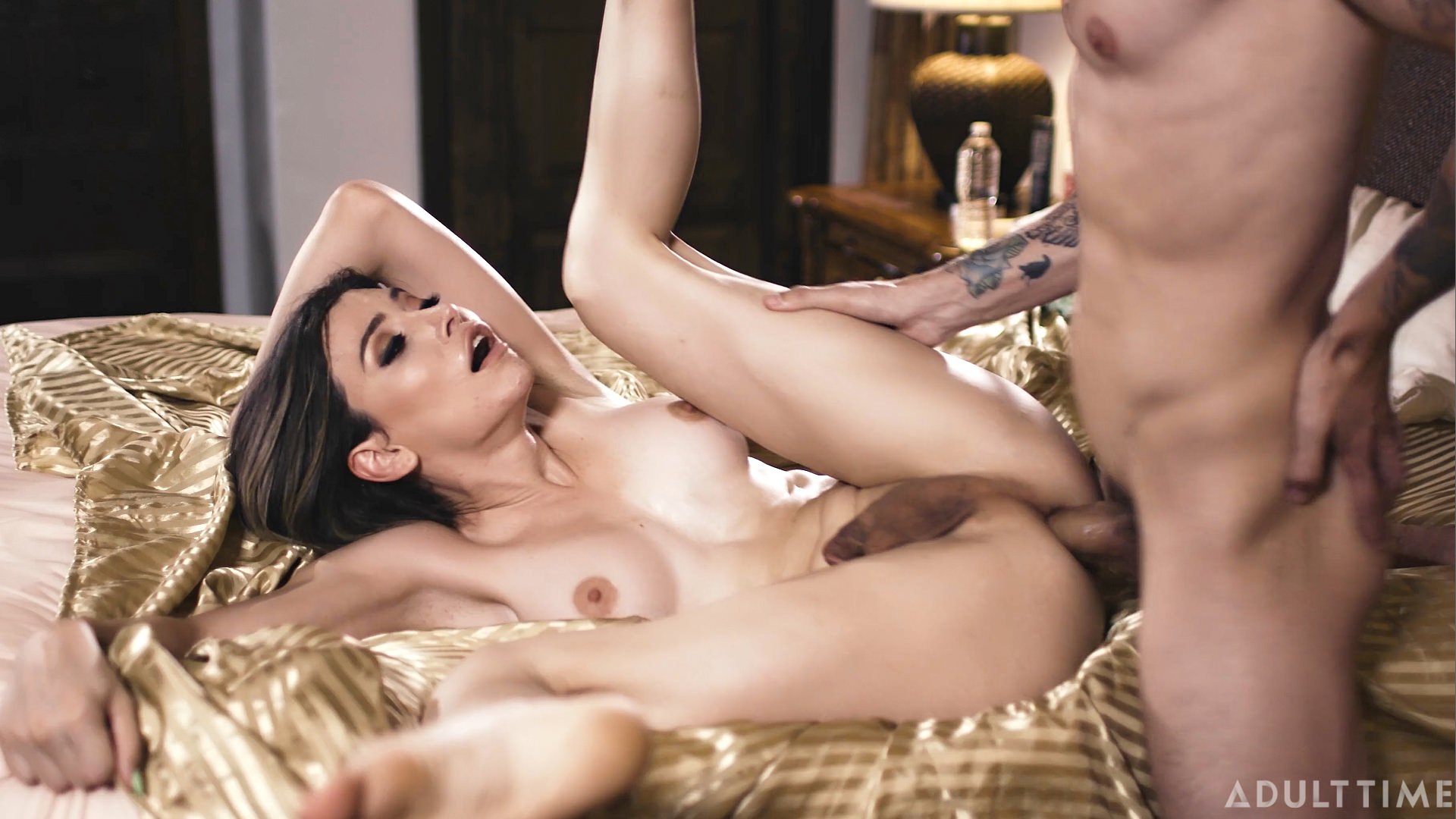 Charming tbabe Korra Del Rio cums hard while getting pounded by her sister's flatmate. She definitely did not expect this to be the outcome of a normal visit to her sibling's place, she is certainly not complaining. Things started out innocently enough, as the TS made her way to her sister's flat to pick her up for a family trip they were planning to be part of. When she arrived there, she met Jayden Marcos, your typical shy nerdy roommate whom you would not expect to fair well with the ladies, trans or otherwise. He tells her that her sis is out shopping for some necessities that she needs with her while away from home. And so, Korra decides to wait in her sibling's room. Although his attraction to the tgirl is obvious, Jayden's shyness keeps him in his own room for the time being.
With her sister's flatmate balls-deep inside of her, Korra Del Rio cums
Unbeknownst to Jayden, his transsexual guest actually has a crush on him. To the point where she finds herself stripping down and masturbating as soon as she's alone in the room. And when he cluelessly walks in on her to tell her that her sister is running late stockings up on trip supplies, the two find themselves in a very awkward situation. To break the embarrassing silence, Korra asks the roommate something he would never have expected, an invitation to join her in bed and wank off with her. Unsure whether he's in another one of his happy lewd dreams or not, Jayden enthusiastically accepts the offer. One thing leads to another, and after a fervid lovemaking session on her sister's bed, Korra Del Rio cums hard with a cock up her ass, before her partner releases his own load all over her satisfied girldick.