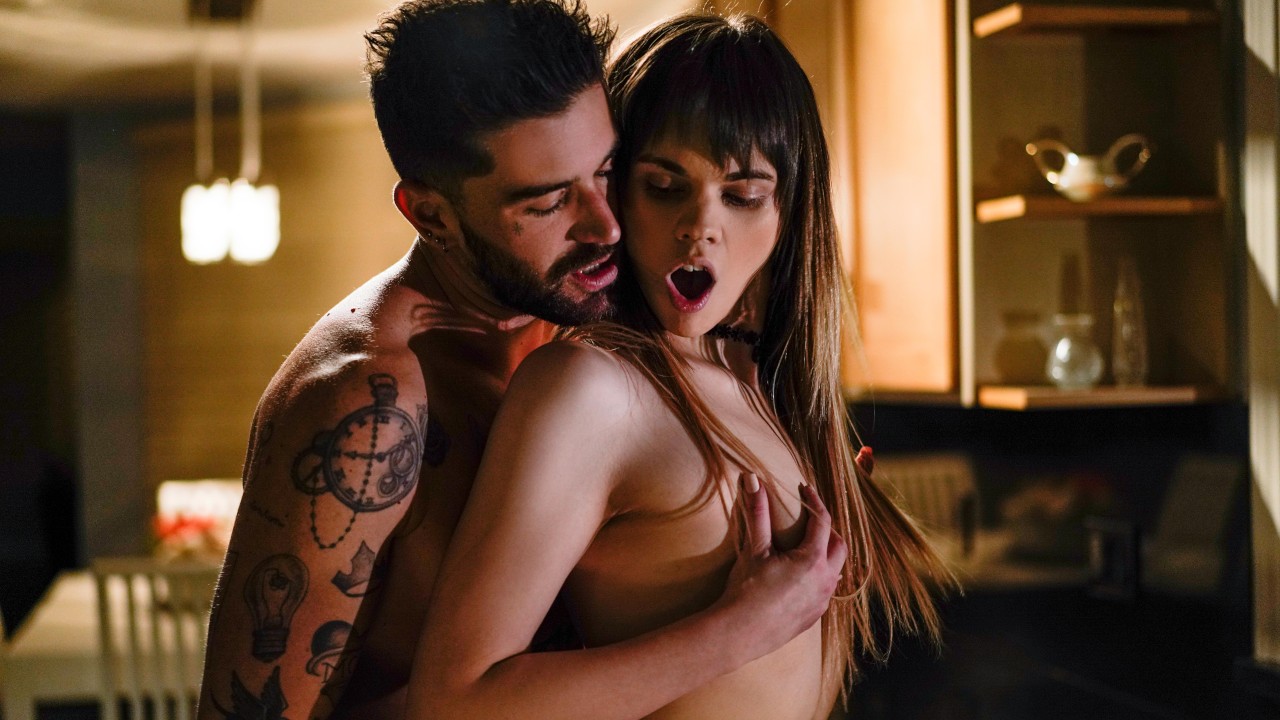 Carefully sneaking into the house in the middle of the night, Kate Zoha tranny stepsister has successfully spent an entire day of partying behind her parents' backs, or so she thinks. As soon as she steps into the kitchen, she is greeted by her half-naked stepbrother Chris Damned. Seeing his stepsis coming home so late at night in a short dress, he naturally has some questions. When he asks where Kate has been, she mutters a low-effort lie about going out to study with some friends. Instead of confronting her, Chris simply reminds her that their dad has explicitly forbidden her from attending any parties until she's finished sitting all of her exams. The tgirl's heated response reminds her stepbro that the man is his father, not hers. To which the young bloke smugly replies by reminding Kate that his father is still the one paying for her college.
A lazy stepbro seduction by Kate Zoha tranny stepsister
The rebellious trans teen gives up on reaching any sort of agreement with her uninterested stepbrother. Instead, she offers to make it worth his time, should he keep this little encounter to himself of course. Kate Zoha tranny stepsister reaches for a kiss, and asks Chris whether he has ever thought about what it would feel like for them to make love. She tells her stepsibling that she is too worn out from the hours of partying to actually put any effort into properly seducing him. The shemale slut then confesses that she has always noticed how big his package is, and has always wanted to feel it inside of her. After getting on her knees and taking that fat staff deep down her throat, Kate bends over and lets her confused stepbro pound her tight ass raw and fill her mouth with his hot sperm.