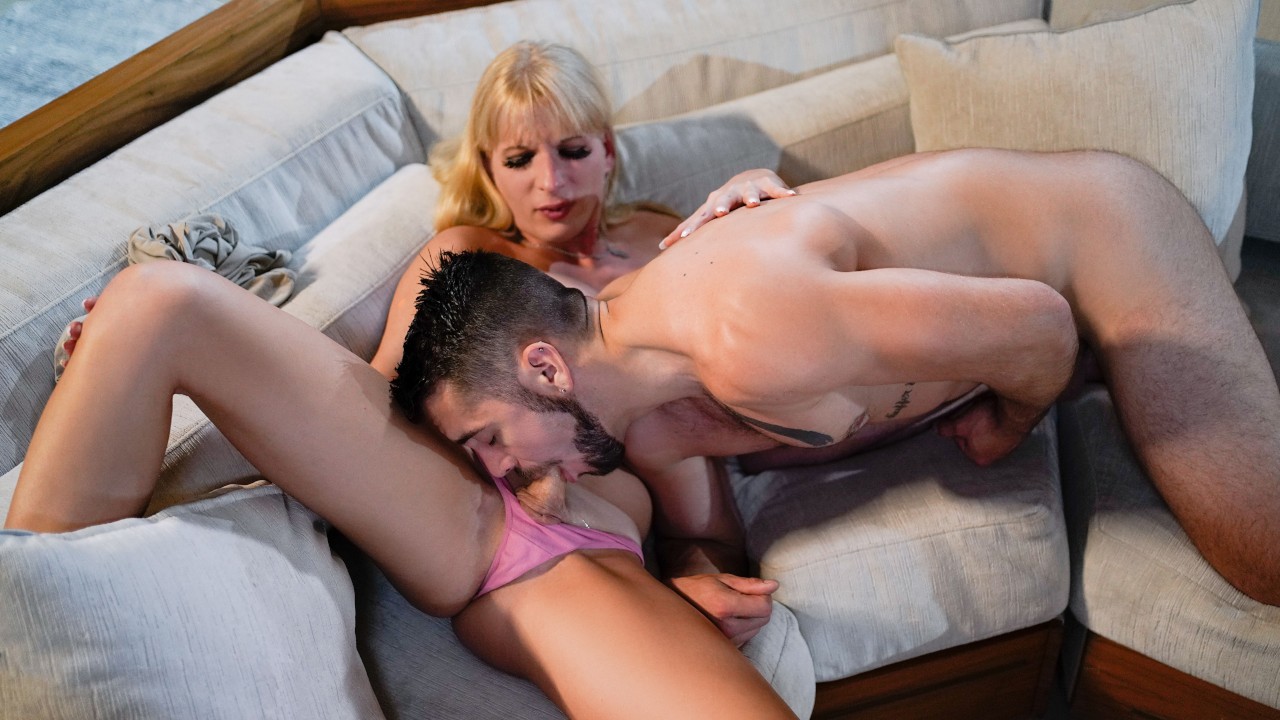 Frantically searching the living room couch for a mysterious item, Jamie French shemale stepmom has never felt more distressed. She has lost the wedding ring her husband gave her, and knowing just how cruel and hurtful he can be, she feels this might lead to an absolute disaster for her marriage. To make things worse, she turns around to find her new stepson, Dante Colle, has been standing there the whole time while she flipped over cushions like a madwoman. She feels cornered, and asks him how long he's been watching her for. When he refuses to answer, she desperately inquires whether he can keep a secret or not. Dante's 'It depends' does very little to inspire confidence within the disturbed tranny's fragile heart. But he quickly comes around and assures her that he will keep everything she says under lock and key.
Dante Colle seduces Jamie French shemale stepmom
The transsexual stepmother explains the predicament she is in to her stepson. She did not expect him to understand her visceral reaction to a seemingly innocent mistake at first, but it quickly becomes clear to her that he understands his father's personality way better than she gave him credit for. Dante tells the TS MILF that he is very well aware of how poorly his dad treats her. In a shocking statement, the handsome young man also tells her that she deserves someone who will treat her better, subliminally implying that he could be that person. Jamie French shemale stepmom catches on to her stepson's subtle advances. And although she knows it is wrong to even consider it, she cannot help but fall for his gentle words and the obvious love he has for her. Even if they are forbidden, she is simply too vulnerable to hold back her desires.