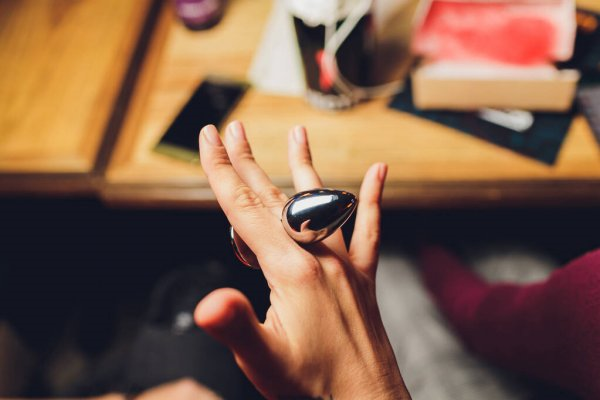 Analingus, also known as 'Rimming,' is a sexual act of performing oral pleasure on the anus. This act can include kissing, sucking, licking, fingering, etc. In summary, it has to do with any pleasurable activity that makes contact with the anus. There is this common misconception that analingus is predominantly a gay act, but the thing is, whether you are bisexual or heterosexual, so far as your partner is ok with it, you are good to go. However, analingus is considered medically safe but not without risks.
One needs to consider some things before engaging in analingus; some of them are bacteria. This is why cleanliness is an essential aspect of analingus because spreading bacteria is very high. Parasites and many digestive bacteria like Salmonella and E. Coli pass through the human anus and make one fall sick when ingested. Some of these bacteria can also lead to vaginal infections.
But that's not the case; analingus is still a pleasurable way to satisfy your partner regardless; all you need do is to keep it clean for healthy pleasure. That being said, analingus is not the only oral method to perform oral sex on trans sexual girls; there are still other pleasurable oral sex methods one can adapt for maximum sexual experience. This article will be focusing on the clues necessary to achieve pleasurable oral sex with your transsexual female partner and still keep it healthy. And on second thought, talk briefly about the reoccurring "what is analingus" question.
Five Oral Sex Tips for Trans Girls – What is analingus?
1. Stick to Analingus
You may be wondering, what is analingus? It is no big deal; it is just another name for pornographic sites with a lot of analingus videos on their analingus video section. So, the point is, try to source more of these videos to learn new ways to augment your sexual experience with your partner.
2. Mind the Body
Since most trans girls still leave their penis, don't expect a full erection 'cos many things have changed in the original body system. Don't get it wrong, they still have elections, but not as strong as they used to be. Having this mind, do not expect the blow job to be as intense as in a heterosexual situation. So, if you are getting down there, it is advised you suck with both hands holding the penis.
3. Mind the Sores
We'd warn that you stay away if you notice that your partner has a sore in the anus, tongue, or mouth. When there is such a scenario, analingus is not advised. Insisting on engaging in such oral sex patterns can cause throat or mouth infections. But if you must, we advise you to finger the anus or tickle the boobs (nipples) instead.
4. Be Gentle
Don't force an anal penetration, be deliberate with the process. Slowly massage the anal area, kiss, and caress it before making any major penetrative attempt. If it's safe, circle your tongue around the anal area, lick it gently, and remember to listen to your partner all through for feedback which is often gotten through their moaning and body language.
5. Don't Assume
When you are into an oral sex adventure with your partner, we advise you to move straight to the main house and leave assumptions at the door. When we say assumptions, we mean, instead of asking what analingus is, go in there and find out yourself – instead of wondering how it will look like sucking your partner's penis, go ahead and suck and don't start assuming that things might go wrong, or it counts, just do it!
Conclusion – What is analingus?
You have to understand that even sticking to all the tricks in or surfing the Internet for the question "what is analingus" won't give you that perfect trans-girl-sex satisfaction. Just like our faces differ, the body of trans girls are not the same – it varies as well, what one likes, the other may dislike. The point is, the trans oral sex methods mustn't work for everybody. The most important thing is that you talk to your partner, know what they want. Understand their sexual tendencies and go about doing it just the way they like it. Lastly, we must once again emphasize the need to keep clean while undergoing analingus; you must keep it healthy.