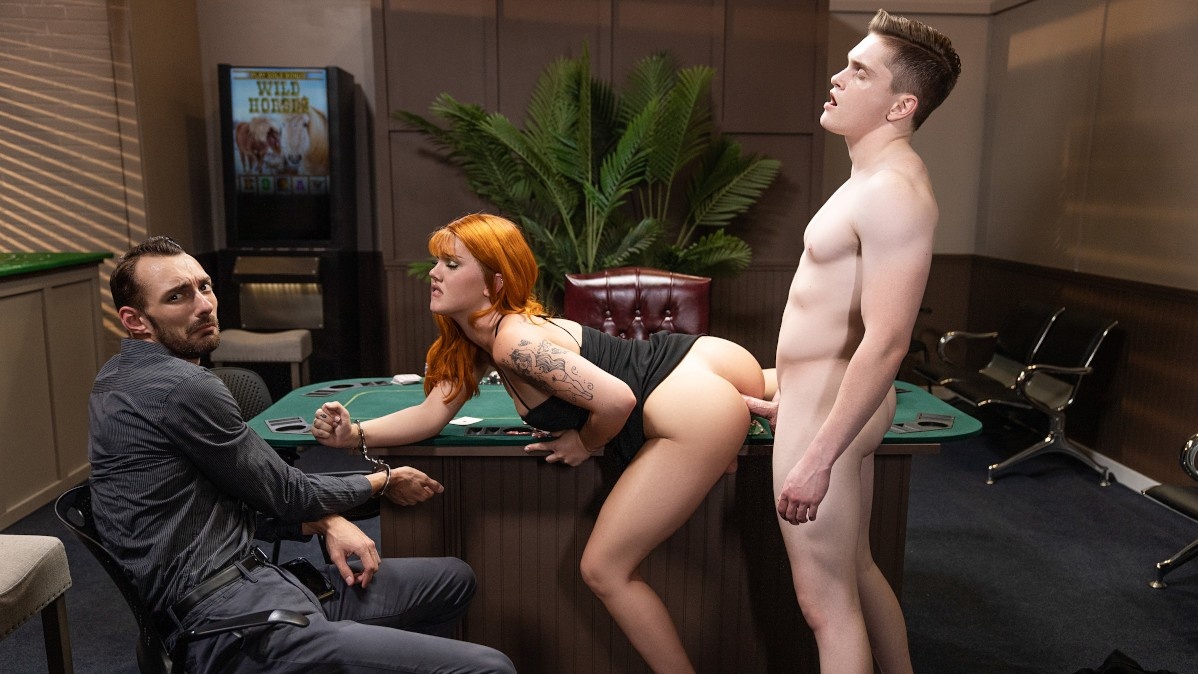 Walking into yet another cursed casino with his cuckolding TS wife Daisy Taylor, serial game cheater Johnny B knows he's leaving tonight with two big wads of cash. One look at his blackjack croupier is enough for him to know that this will be the easiest operation he and his partner have ever pulled off. It is a very simple, yet ingenious process. Daisy uses her irresistible charm and perfect body to distract whichever game dealer is in front of them, while Johnny uses this opening to sneak a look at his phone, where he's utilising the built-in calculator and other apps in order to rig just about any game of chance in his favour. Their target tonight is a much smaller downtown casino that they've never been to before. They picked this particular place in hopes that news of their less-than-reputable practices have yet to reach the owners.
Devastated husband watches his cuckolding TS wife Daisy Taylor fuck the security guard
As soon as the enchanting redhead tbabe walks in, the croupier's eyes are fully fixated on her dreamlike beauty. Seeing this, Johnny is confident he will easily be able to milk the casino for all their money. Cuckolding TS wife Daisy Taylor then sits in her man's lap as the two share a kiss. The guy then pulls down her dress to flash her tits, throwing the dealer completely out of focus. After squeezing his lover's boobs for a bit, Johnny bends her over the blackjack table and starts stroking her shecock. Safe to say, this move is more than enough to divert the croupier's attention away from the phone in the cheater's hand. The security guard has a clear view of the act however, and he decides to punish the criminal by pummeling his woman's ass right in front of his eyes.