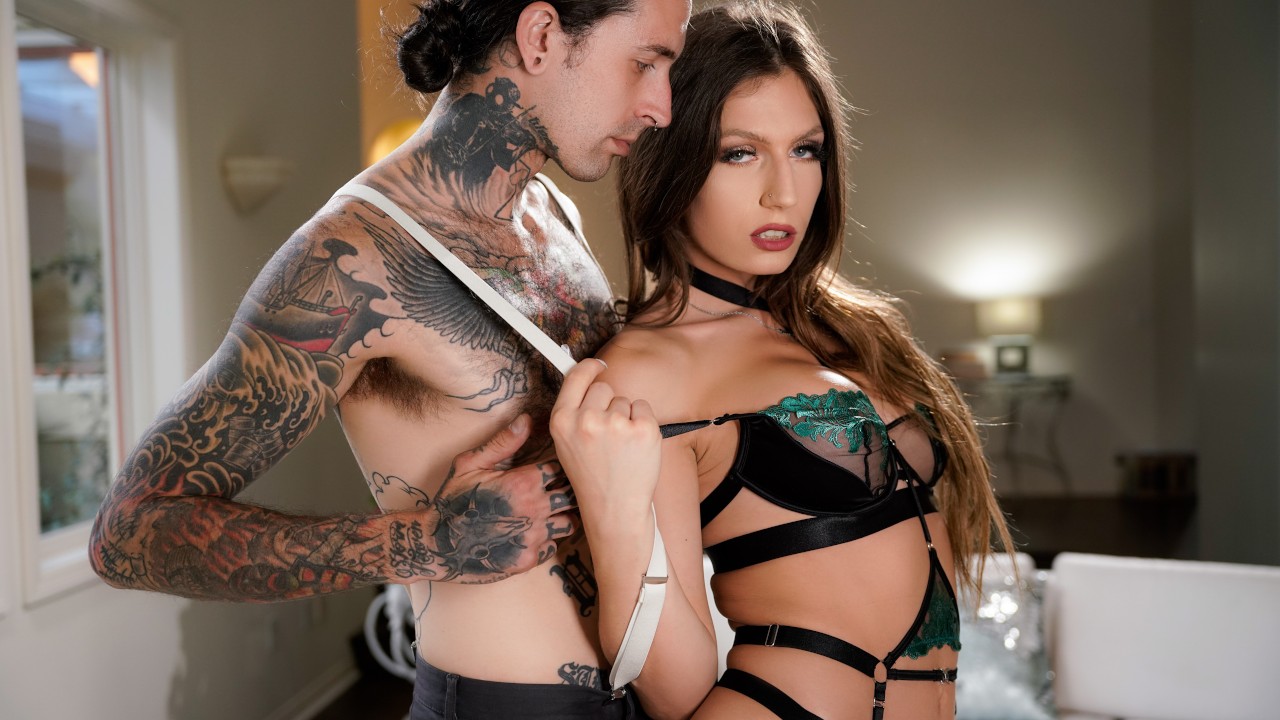 Startled by a voice behind him while he's taking some self-indulgent selfies on his couch, Ruckus is at a loss for words as he sees cheating TS Jade Venus walk towards him, wearing the sexiest lingerie he has ever laid eyes on. Her outfit is not the only cause for the well-dressed man's surprise. Because in his mind, she's hundreds of kilometers away right now. As she told him last night that she will be catching a flight to New York in the morning to visit her boyfriend of three years. They have been struggling to maintain a healthy long-distance relationship ever since the quarantine started. Because it denied them the ability to travel and be with each other regularly as they used to. So when the lockdowns were lifted at last, it seemed like Jade could not count the seconds till she was reunited with her lover.
Skinny inked man cannot resist cheating TS Jade Venus
The trans bombshell explains to Ruckus why she's standing right in front of him, half-naked, instead of being in her BF's arms. It turns out that she had many doubts on her way to the airport. The reality is that her relationship has been crumbling for quite some time behind the scenes. Staying so far away from each other for so long revealed many cracks in the façade of her perfect love story. And it felt too overwhelming to even think about it when she's alone. So she simply bottled her emotions deep inside. But on her way to the airport, cheating TS Jade Venus decided that she will not be travelling to NYC. Instead, she will return to her flat, take out the underwear that she planned to surprise her man with, and use it to seduce her hung flatmate into fucking her holes raw.