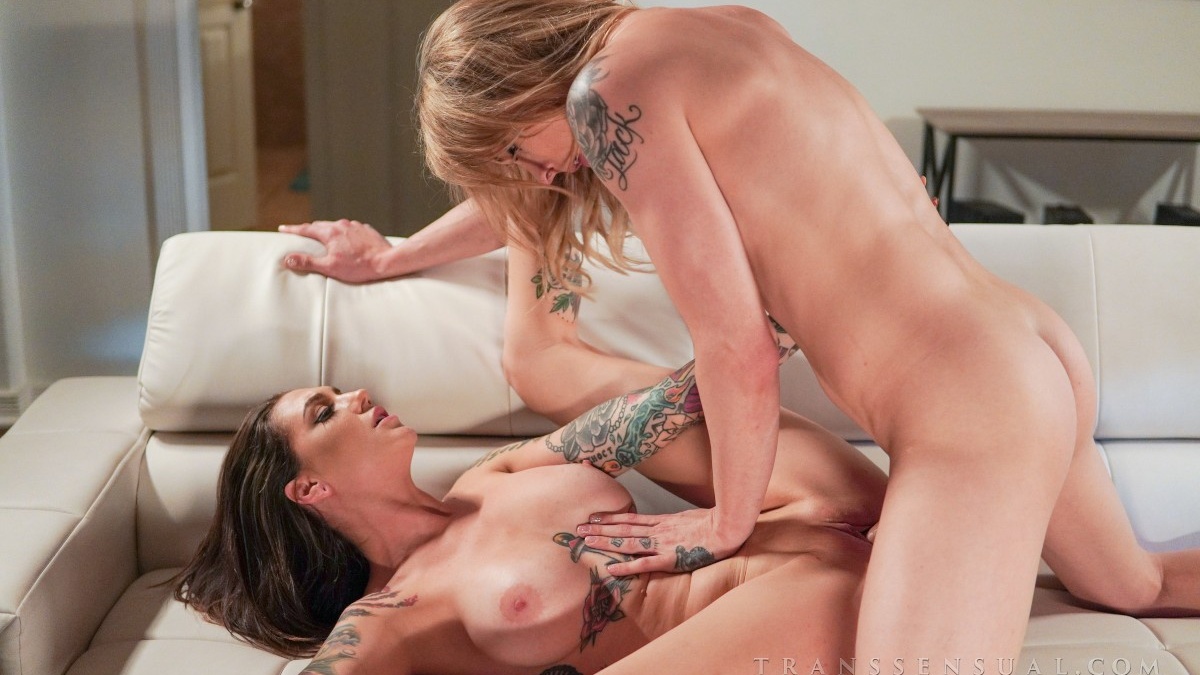 Arriving at her best friend Dillon Diaz' house with hopes of a nostalgic fun time just like the old days, blonde tranny Casey Kisses soon finds out it was only another heartbreak waiting behind the door. The young black man is nowhere to be found, and when she asks his sister, Rocky Emerson, she finds out he is asleep upstairs. They have known each other for over a decade, so naturally Casey has no problem heading to his bedroom to scold him. Once she walks through the door, she finds out that her mate is indeed completely switched off. Feeling betrayed, the shemale sits quietly by his bead until he finally wakes up. To add insult to injury, Dillon asks what brought her to his room, seemingly forgetting that they agreed to spend time together today. And when Casey reminds him of his promise, things only take a downturn.
Rocky Emerson lusts over blonde tranny Casey Kisses
Despite his awful attitude so far towards who's supposed to be his BFF, Dillon does not hold back or mince his words. He bluntly tells Casey that things are not like they used to anymore. With a fulltime job and his new girlfriend, he simply does not have any free time to lounge around with her like they used to when they were young. Devastated by the fact that their friendship seems to have become an afterthought if not an outright burden to Dillon, blonde tranny Casey Kisses storms out of the room. Rocky notices her brother's friend's grief as she walks past her in the living room. She kindly offers to hang out with the tgirl instead. And after some subtle flirting, she finds herself locking lips with Casey. This is naturally followed by torrid session of romantic lovemaking, that ends with the TS spraying her friend's sister's ass.