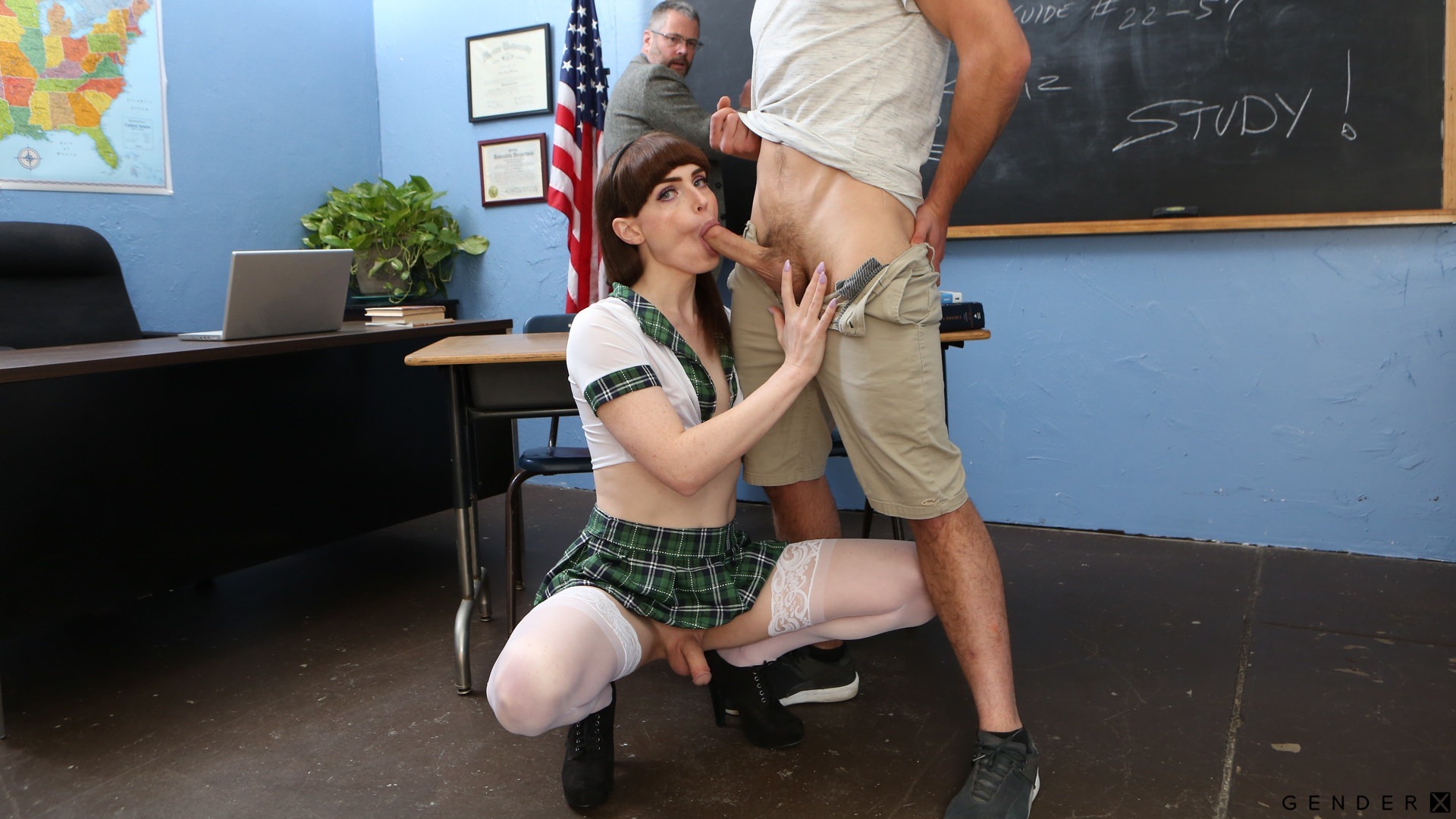 Having a talk with their professor after class, TS schoolgirl Natalie Mars and her mate Dante are excitedly preparing for a new chapter of their academic career. The two over-achievers have advanced to the final stage of a nation-wide scientific competition. And they are now preparing to work together on their newest and most ambitious project to date, which they plan to present to the judges on the day of the competition in hopes of bringing the 1st Place trophy back home to their proud parents and teachers. Before leaving to tend to his other duties, the professor reassures the trans student and her friend that they have nothing to fear. Both he and everyone else in town is rooting for them. And he has no doubt in his mind that they will make everyone proud. The two stare at each other in relief as their teacher makes an exit.
Barebacking in the classroom with TS schoolgirl Natalie Mars
With the professor out of the room, TS schoolgirl Natalie Mars finds herself all alone with the handsome Dante. She opens up the topic of them becoming roommates, and he responds by joking about her peeking into the shower while he's inside. The young shemale reminds him that she knows he's had many female flatmates before, but also warns him that she's different from all of them. And when Dante asks her to clarify what she means, the trans teen stands up and shows him the pretty little shecock she hides beneath her skirt. To her surprise, the dashing bloke is much less taken aback than she expected. He even suggests that the two of them should "break the ice". And by that, he means that he wants to pound his small tits TS classmate right there in the middle of their school, and he wants to do it bareback.