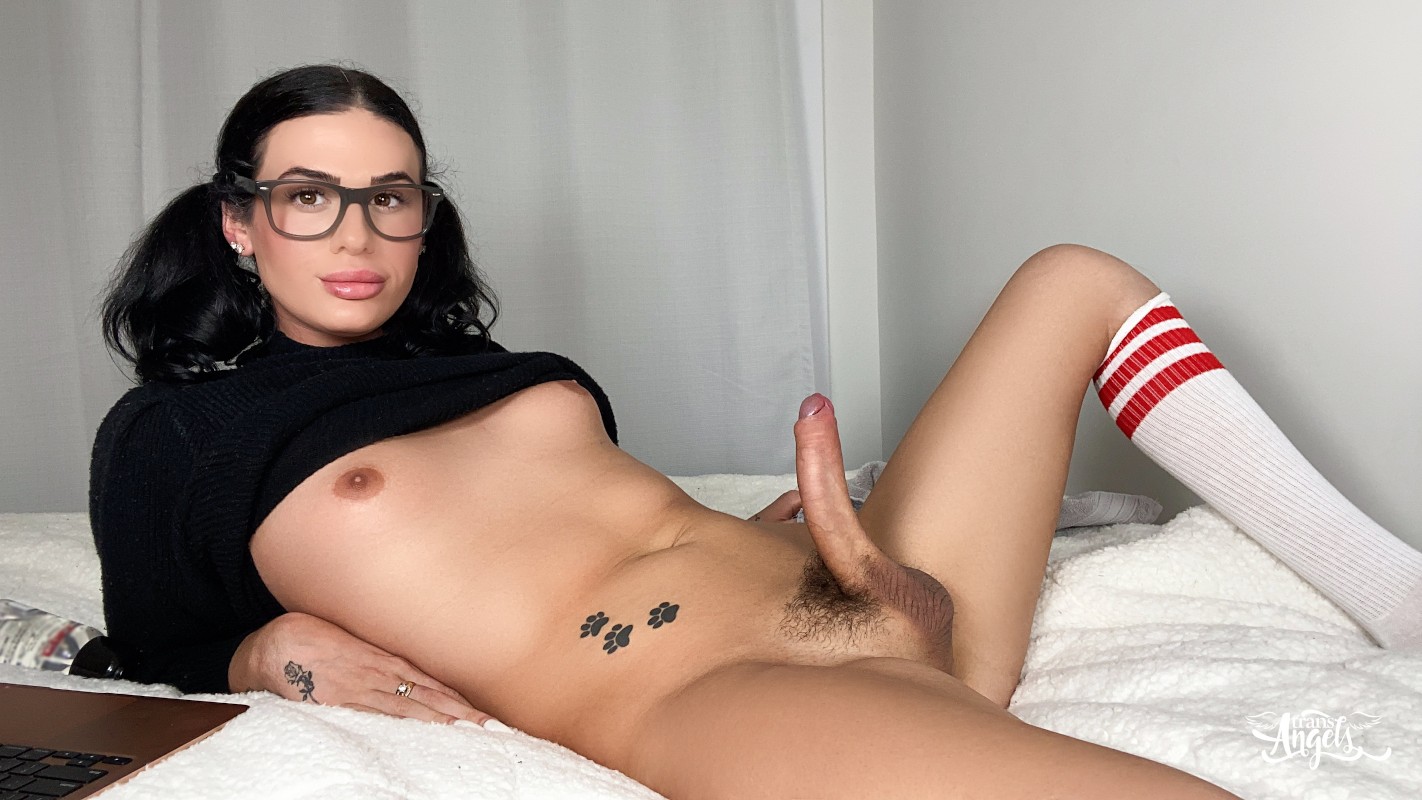 Horny as she always is, TS schoolgirl Bailey Archer never thought she would actually have the courage to film the video she is filming right now. Ever since she started university, she has been gradually falling behind on her homework. And it all culminated in her failing to turn in her part of a big school project that she received as an assignment with a few dude from her class. However, not only were the guys cool with it, they actually came through for their trans friend. They completed the job for her, miraculously crossing the finish line just one day before the project deadline. Bailey felt both pleasantly shocked and incredibly grateful to have such kind schoolmates. And when news of what those boys did reached her, the naughty tgirl knew she had to do something to show her appreciation for such a sweet display of chivalry and good-heartedness.
Watching TS schoolgirl Bailey Archer cum for her friends
She is finally ready to come clean. And explain the real reason she has been lagging so far behind when it comes to her scholarly duties. Even though she knows making such an incredibly embarrassing video and sending it to a group of men in their early twenties whom she's only known for a year, might just mean the end of any academic career for TS schoolgirl Bailey Archer, she still wants to go through with it. And so she begins by explaining that the main cause of her lack of focus in school and around everyone working on the project is. She is always getting hard while fantasising about them fucking her ass and sucking her shecock. Thus she has decided to get over her fears by masturbating for them. Then releasing the thickest creamy load as a thank you for everything they have done for her.