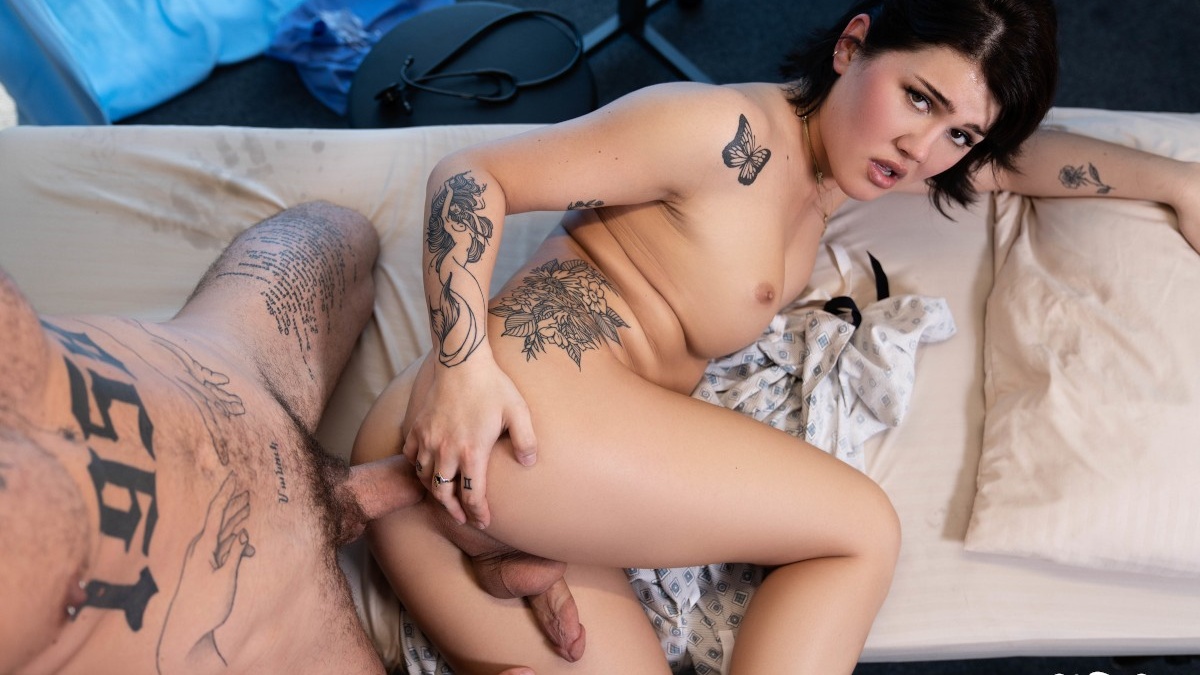 The luckiest patient in the world, Chris Damned, is about to be treated to yet another TS nurse Daisy Taylor POV. Every day, the adorable trans girl walks into his hospital room with a bucket of water and a loofah. After checking his vitals like the kind, caring, princess she always is, she starts thoroughly washing his body. It is such a pleasant treat to be blessed by the sight of her sweet smile and enchanting eyes on a daily basis. It also doesn't hurt that he gets to see the tgirl's cute bouncy butt in those perfectly fitting scrubs. Watching such a warm loving person take care of him, gives Chris a feeling so blissful and peaceful, that he almost wishes his current weakened state would last forever. Whatever the world outside has in store for him, there is no way it could ever compete with such paradise.
Lovingly treated to a TS nurse Daisy Taylor POV drilling
Ever since the breathtaking shemale started caring for his needs, and despite how irresistible that ass looks every time she bends over, Chris has managed to keep his urges in check to the best of his ability. Today feels very different however, his shaft has been stiff as a pole since the second Daisy entered the room. And no matter how hard he tries, he can't seem to put it back to sleep. The babe notices his twitching and squirming. And it does not take her long to figure out the root of the problem. Just when Chris thought his good fortune has reached its limit, his angelic caretaker surprises him with yet another development. One straight out of his fantasies. After looking around to make sure the area is clear, the lucky patient receives a once-in-a-lifetime offer. To be a partner in TS nurse Daisy Taylor POV anal show.