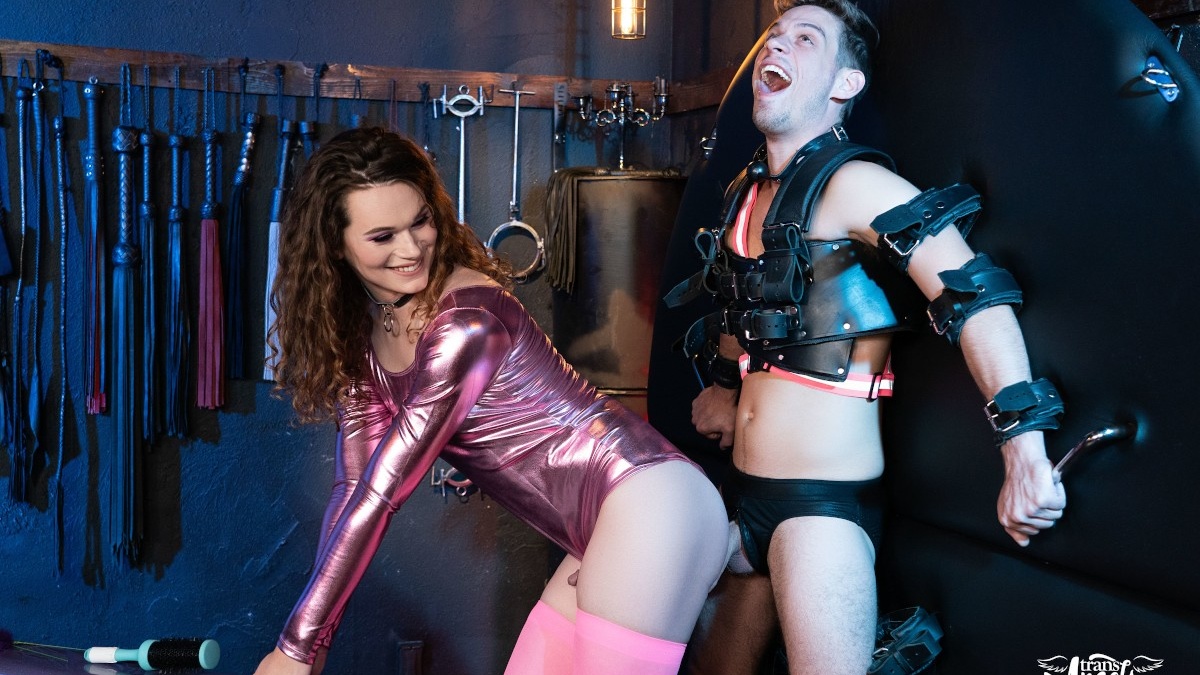 Nicole Knight is tired of her roommate Michael Del Ray acting like her being a woman means she owes him something. Commanding the room in black leather and mesh, Nicole is having none of Michael's bullshit. She decides that it's time for him to walk a mile in her high heels by dressing him up in some lingerie and sissifying him into her pretty and perfect sex toy. Nicole rides Michael all over the bedroom, drilling him deep until he's really internalized all of her lessons about girl power in this fiery feminization domination scene.
Whipped by TS mistress Nicole Knight before plowing her ass
Pornstar goddess Nicole Knight likes to tie up her subjects and tease them in all sorts of ways. This time, she takes care of Michael Del Ray's sensitive armpits, feet and balls with a feather. After making sure Michael's tickled almost out of breath, she frees him and allows him to take his "revenge" on her. Aroused Michael decides the naughty Nicole deserves a good and deep pounding session.