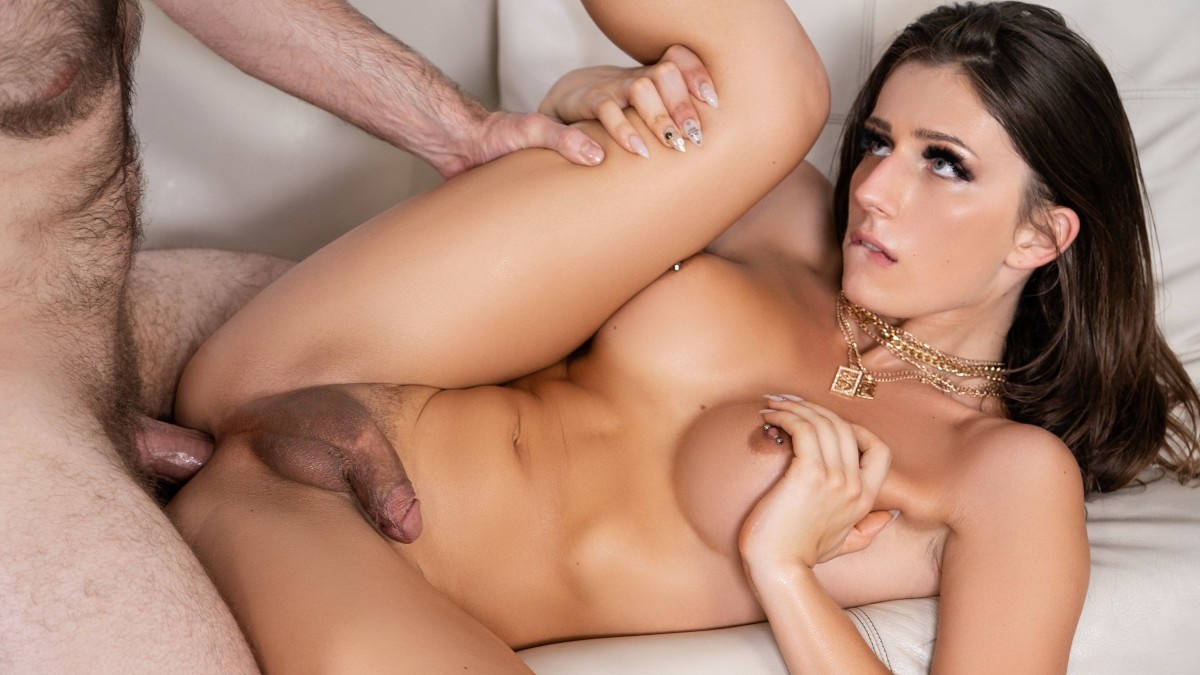 It's just another boring day at the overly-casual workplace for TS goddess Jade Venus. Dressed in a thin tight-fitting top and an extra-short skirt, a pair of super sexy shiny black heels finish off the simple-but-elegant outfit. To put it lightly, the trans bombshell is looking supremely irresistible. It couldn't matter less whether you were married, in a committed relationship, a celibate, not attracted to shemales, or any other barrier. Hell it would not even matter if you had your GF right there with you. One simply cannot hold back the urge to stare at those perfect long legs and those yummy ass cheeks. All of what you just read applies to normal human beings only though. A category which Jade's poindexter coworker, Chris Epic, clearly does not fit into. His eyes are razor-focused on his laptop screen as he doesn't even notice the hot babe sitting next to him.
An easy seduction job for TS goddess Jade Venus
Luckily for the awkward bloke typing away on his keyboard, the breathtaking tgirl next to him is feeling too horny to care whether he notices her divine assets on his own or not. She pretends to look at her phone as lust slowly consumes her entire body. No longer able to wait for the socially-inept man to come to his senses and make a move, TS goddess Jade Venus takes the initiative and approaches him instead. She uses the tried-and-true "Play with your hair and stare seductively" tactic. It only takes minutes to raise Chris's body temperature to 40. Temptation truly is an effortless process for such a knockout. But just to hammer the point home, she changes into a fashionable outfit, and eventually just shoves her colleague's face in her ass so he can finally give her the dicking she's been craving since she woke up this morning.