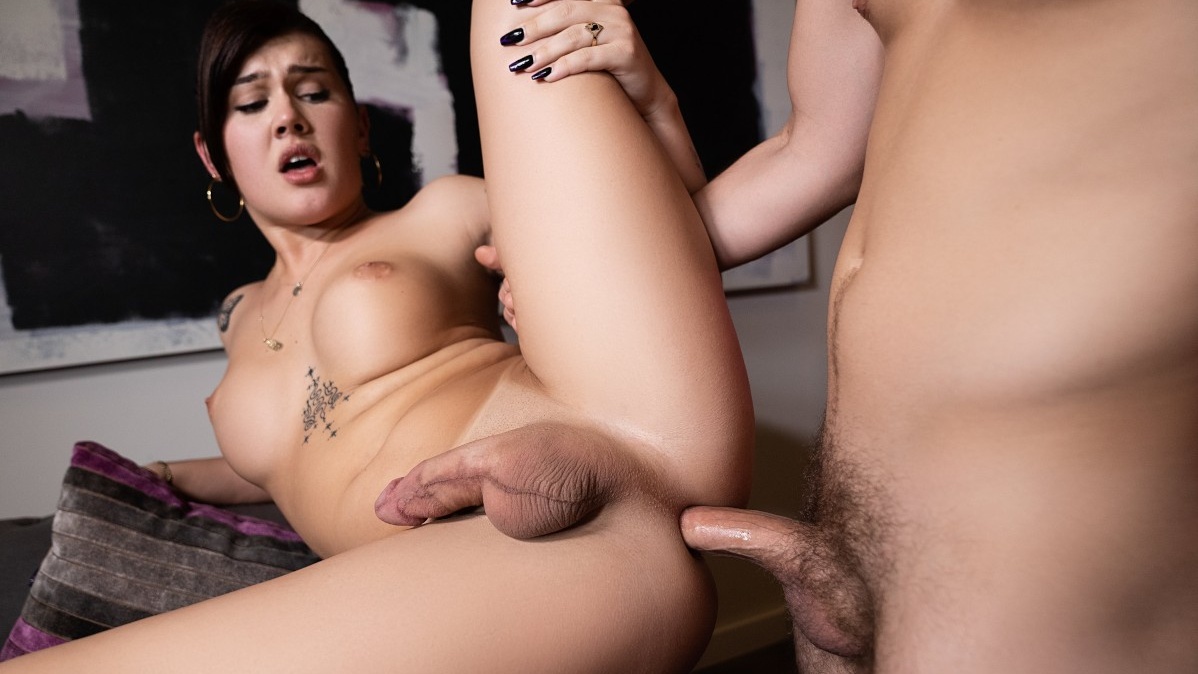 It's yet another wet dream where TS Daisy Taylor cums thanks to Michael Del Ray's big cock. She's been having these regularly ever since they moved in together. And it's been getting harder to ignore them, or even worse, deal with them. Especially since she acts so hostile towards him in real life. Their relationship has always been complicated. With constant sexual tension and endless innuendos flying about every time they are around each other. However, with the obvious dislike both of them seem to display towards the other. Particularly on Daisy's part. Everybody around them has completely eliminated any possibility of some dysfunctional romance budding between the two flatmates. Unbeknownst to her surrounding group of friends however, the beautiful tbabe might be actually be slowly falling for the douchebag she claims to thoroughly despise. As for Michael, well, he is just too carefree to overthink their relationship.
Michael drills her ass raw until TS Daisy Taylor cums for him
After begrudgingly describing the lewd fantasy she experienced last night in detail as she writes about it in her diary, Daisy heads into the bathroom to take a shower. Anxiously awaiting for this opportunity, a curious Michael enters the trans stunner's bedroom. Finding her underwear still left on the bed, he takes a minute to inhale her arousing warm aroma before searching for more interesting items. That's when he comes across the poorly-hidden journal next to her pillow. Finding this holy grail peaks his interest like never before. And as he instantly begins to sift through the pages, he learns about his roommate's rather humorous dream. Nonetheless, he most certainly would not mind receiving the honour of making TS Daisy Taylor cum after a hard passionate bareback ass fuck. However, that does not mean the gorgeous shemale will suddenly stop treating him like the annoying, nosy cunt he's always been.