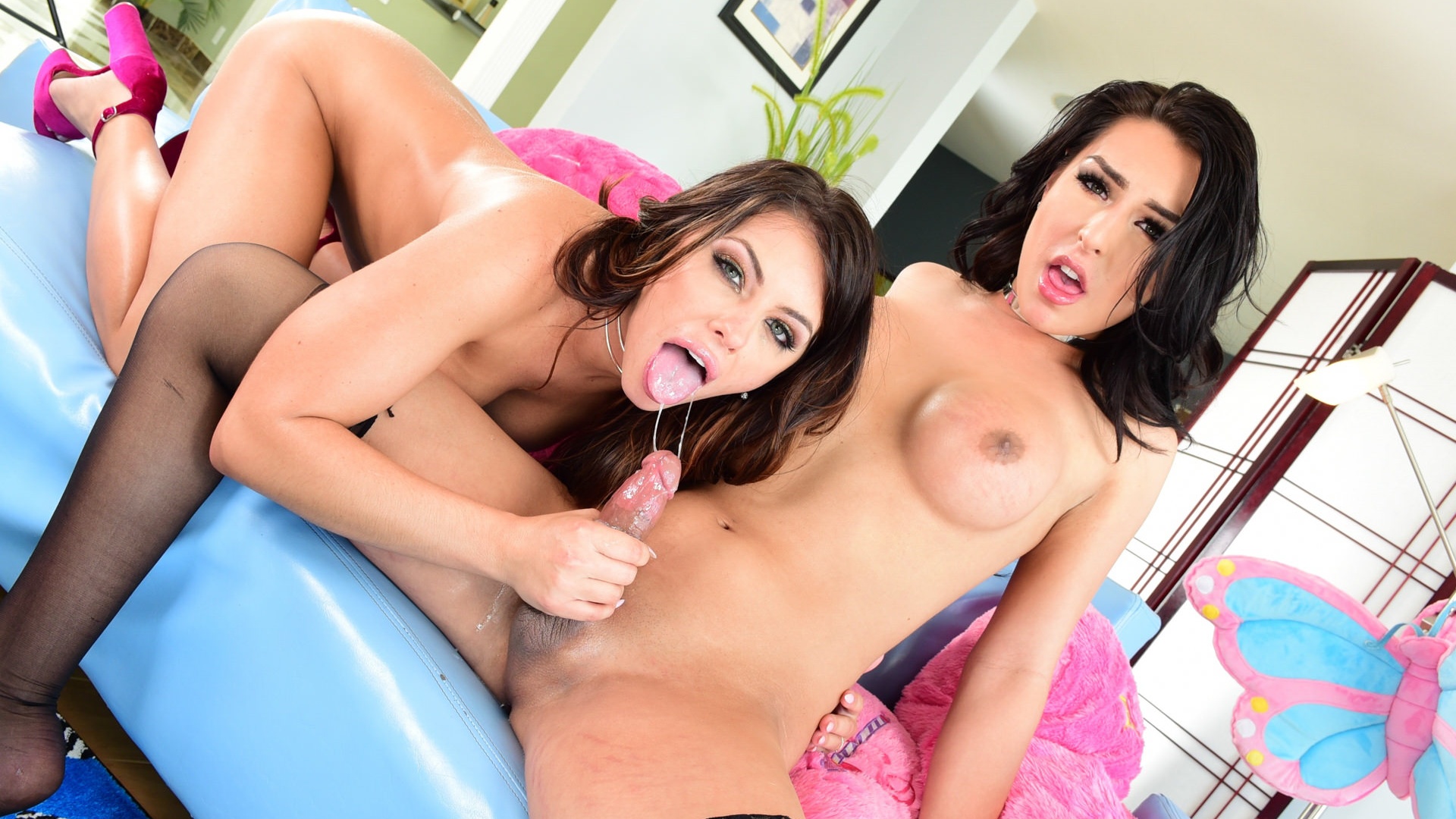 In what is possibly one of the most sensational porn crossovers in history, TS Chanel Santini meets world-famous pornstar Adriana Chechik. The two have been huge fans of each other's work for quite some time. And the fact that they finally get to collaborate and costar in the same smutty scene is a very exciting for them. TS Chanel Santini is known in the trans porn world as one of the biggest names in the business. Even if watching a tranny take an ass pounding (or deliver said pounding herself) isn't your thing, as long as you can name two or three shemale actresses, chances are she is one of them. On the other hand, Adriana most definitely does not need any introductions. The self-proclaimed "Nastiest girl in porn" has made a name for herself starring in a lot of extreme fetish videos, and she is quite shameless about it.
Adriana Chechik makes TS Chanel Santini bust one in her mouth
With all that you've just read about these two girls, it is easy to understand how monumental a video that joins both of them would be. Sure, Adriana is no stranger to all kinds of weird and crazy acts of smut, squirting like a fountain and prolapsing her asshole in just about every single videos she's in. However, 9 times out of 10, you would expect her to be going wild with a man. And the fact that it is TS Chanel Santini that gets to drill her pussy this time, should definitely be quite a sight to behold. The two start off by showing their yummy booties, before making out while they rub each other's privates. A trade of sloppy oral sex then proceeds the main event, as Adriana finally mounts Chanel's shecock and bounces on it till the shemale cums inside her mouth.