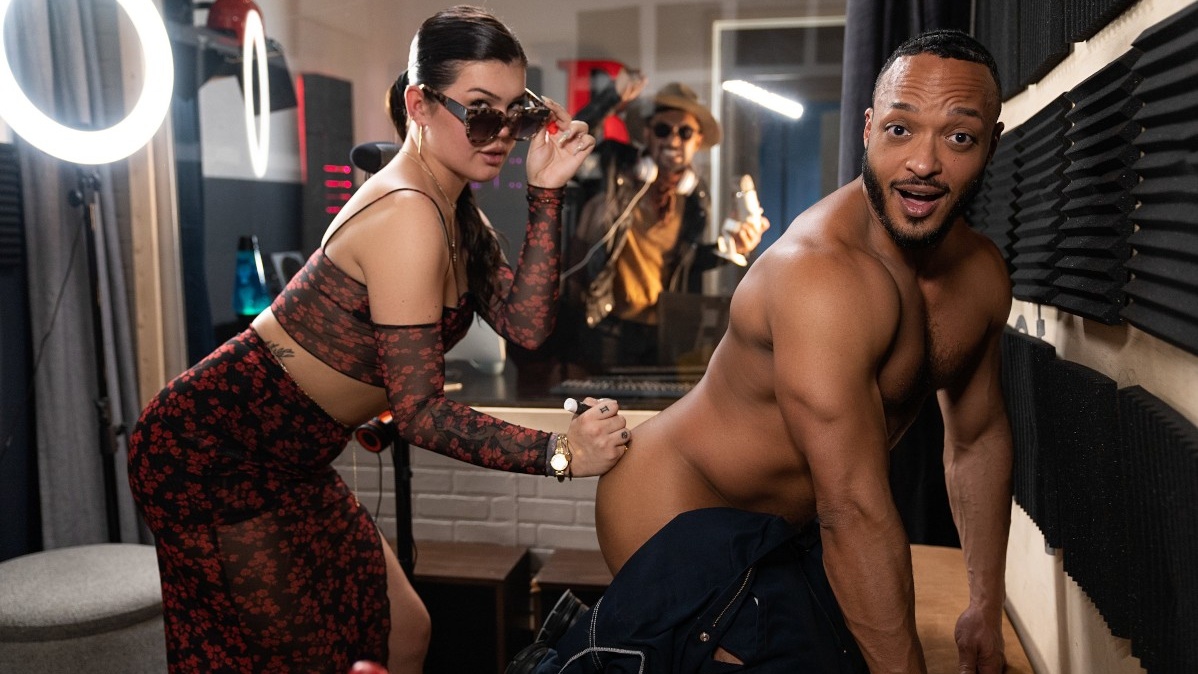 Making her way to the recording studio, trans superstar Daisy Taylor has no idea that one of her stans happens to work there. But her self-proclaimed "biggest fan in the world" is the last person she would expect to listen to her music, let alone listen to it religiously, memorising all the lyrics like the back of his hand and playing every song on repeat so many times that he's able to name it just by hearing the first couple of tunes. It would make sense for any of her thousands of young female fans to reach this level of idolisation, but definitely not the buff black janitor working at the recording studio. While this came as a shock to her, it definitely was a pleasant one, as she's always been of the belief that her music is too shallow to resonate with a more mature audience.
Sex in the recording booth with trans superstar Daisy Taylor
Mindlessly mopping the floors for what feels like the thousandth time, the dark-skinned man feels a chill make its way down his spine as the identity of the tgirl whom just entered the studio dawns on him. It is his idée fixe, the stunner he spends most of his time at work daydreaming about. It really is trans superstar Daisy Taylor, standing right there, less than a meter away. Taking a few seconds to absorb the electrifying mixture of disbelief and excitement, the ebony stud quickly pulls himself together and produces a red lipstick pen. Asking his idol to autograph his ass cheek before walking in, the shemale goddess gladly accepts. He then makes his way into the booth, and starts sucking Daisy's shecock while she records, before proceeding to drill her tight asshole and cum on her belly right in front of an enraged producer.