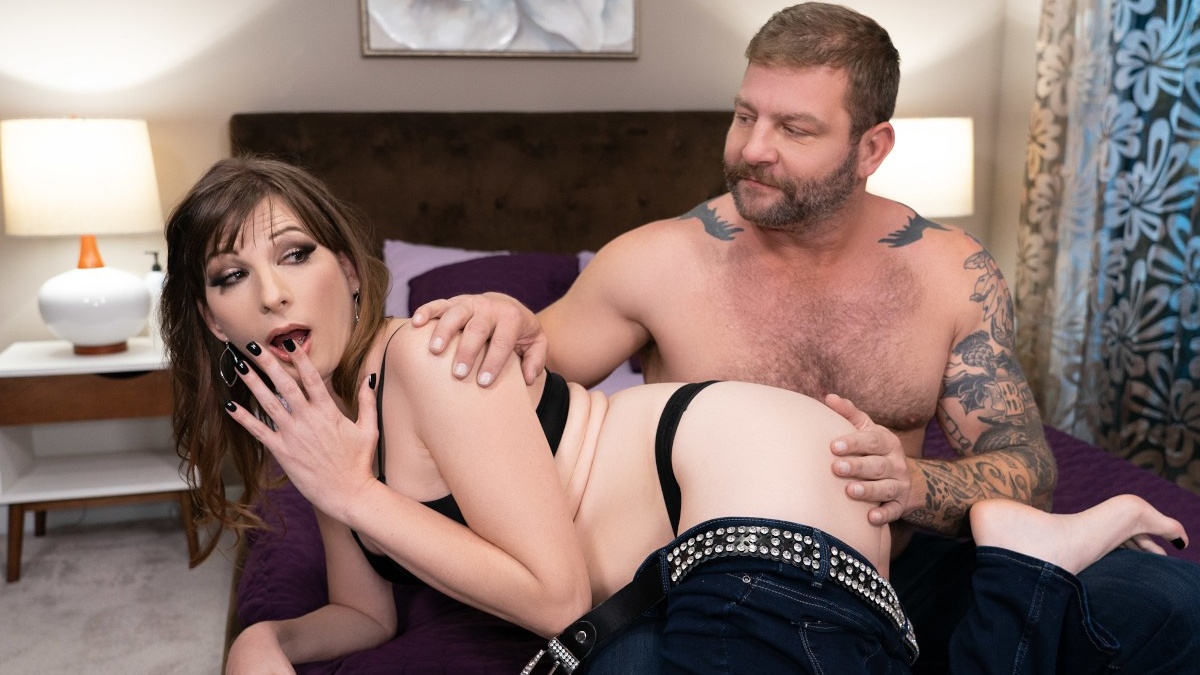 Finding herself in her fuck buddy's bed as she opens her eyes, trans girl Jamie French could not feel more at peace. The two had the most sensual lovemaking session the night before, and her stud Colby Jansen never fails to remind her why she was desperate to be his little slut ever since the first time he ploughed her ass. And the fact that it took the TS a bit before realising she's sleeping in someone else's bed is all the evidence she needs that the hunk fucked her brains out last night, just like he seems to do every single time they meet. She also notices that she's wearing his shirt, which turns her short-lived tranquility into a state of playful lust and desire. Reminiscing about the torrid sex she had only a few hours ago, the lovely shemale can't help but touch herself in arousal.
Leaving trans girl Jamie French consumed by desire
As the lustful trans girl starts exploring her body while fantasising about the events that lead her here, all the lewd details feel like they happened only yesterday, probably because they did. She slowly moves her way through the memory, starting with Colby dropping her pants before giving her tight ass a few disciplinary spanks like the disobedient fucktoy she is. He then kisses her cheeks and drops her black panties to reveal his dinner. After feasting on her perky asshole, he pulls out his hefty meat stick and allows the tgirl to take her time worshipping it. Now that she's basically begging for his hard throbbing shaft to ream her asshole wide open, the bulky stud obliges. And as she remembers the incredible sensation his cock made her feel, trans girl Jamie French can do nothing to stop the exhilarating orgasm from shaking her entire body.