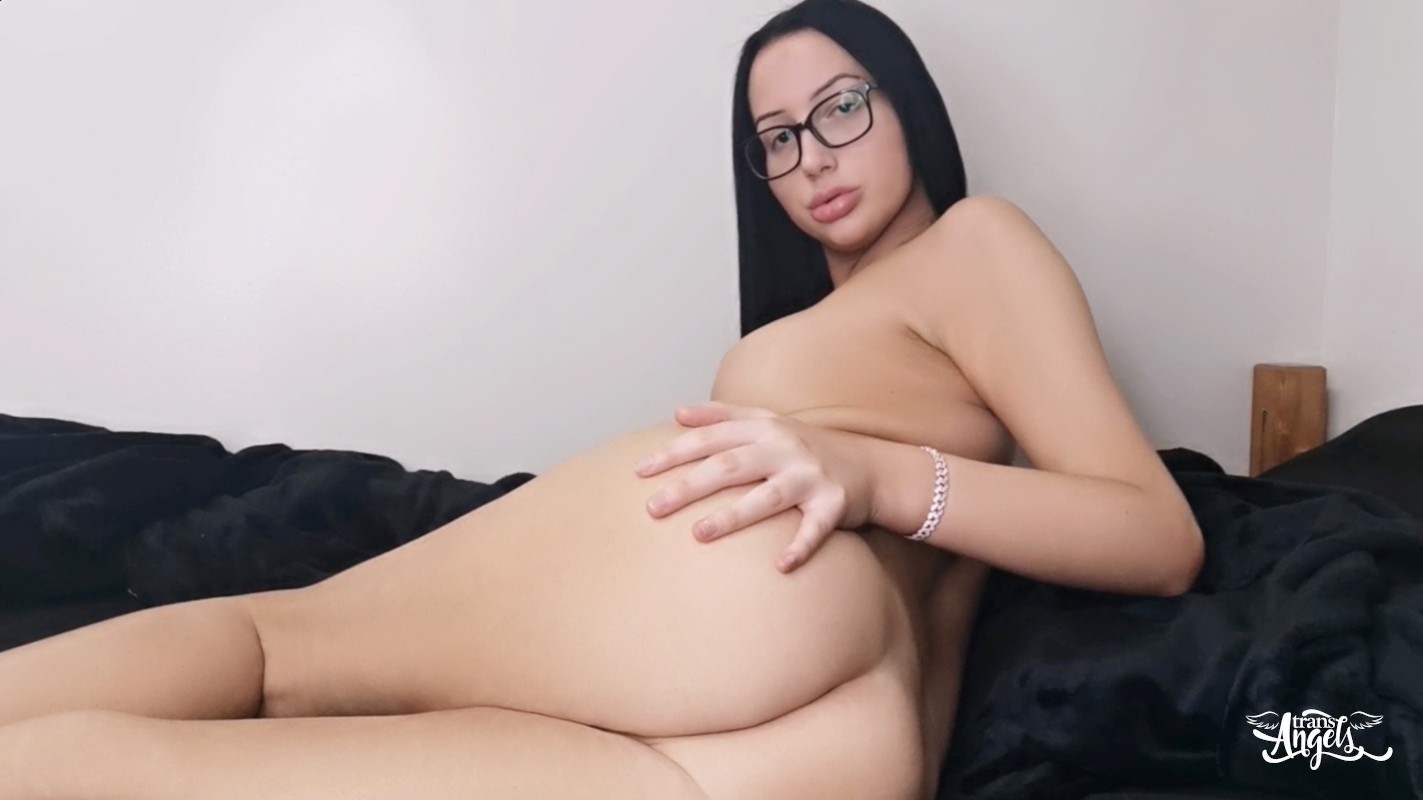 Lying on her bed, dressed in all-black to match her raven-dark hair, sexy shemale Ivona Bhabie just woke up after having one of the best dreams she's ever seen in her entire life. Wearing her wide-framed glasses, the tbabe starts to explain why she is recording a video of herself right after waking up. It turns out that the reason this dream of hers felt so good, is that it was a wet dream of her man mercilessly ramming her ass with his big cock. The steamy passionate bareback sex was so intense that she could barely tell it was a dream until it was over. Naturally, the aroused TS opened her eyes to one of the strongest erections ever. With how electrifyingly good it felt to take a raw cock up her ass like that, she had no idea how she didn't cream herself while dreaming.
Recording a video for a lucky man featuring shemale Ivona Bhabie
The first thing that came to the tgirl's mind when she found out that her dream hasn't made her cum yet, is that she should look for her hunky boyfriend to help her fix that. She looked all around the house for him, but eventually realised he had left a while ago for work. Not letting her misfortune get her down, shemale Ivona Bhabie comes up with a plan-B, one that only requires her phone's camera to succeed. Thus she starts to record herself as she explains to her loving BF how she came about filming this video. The truth is, she was too horny after that dream and couldn't just sit down and wait out the boner. Knowing she has her trusty dildo around, she decided to treat her partner to a special feature, that being his trans GF masturbating as she shoves a rubber cock up her bum.