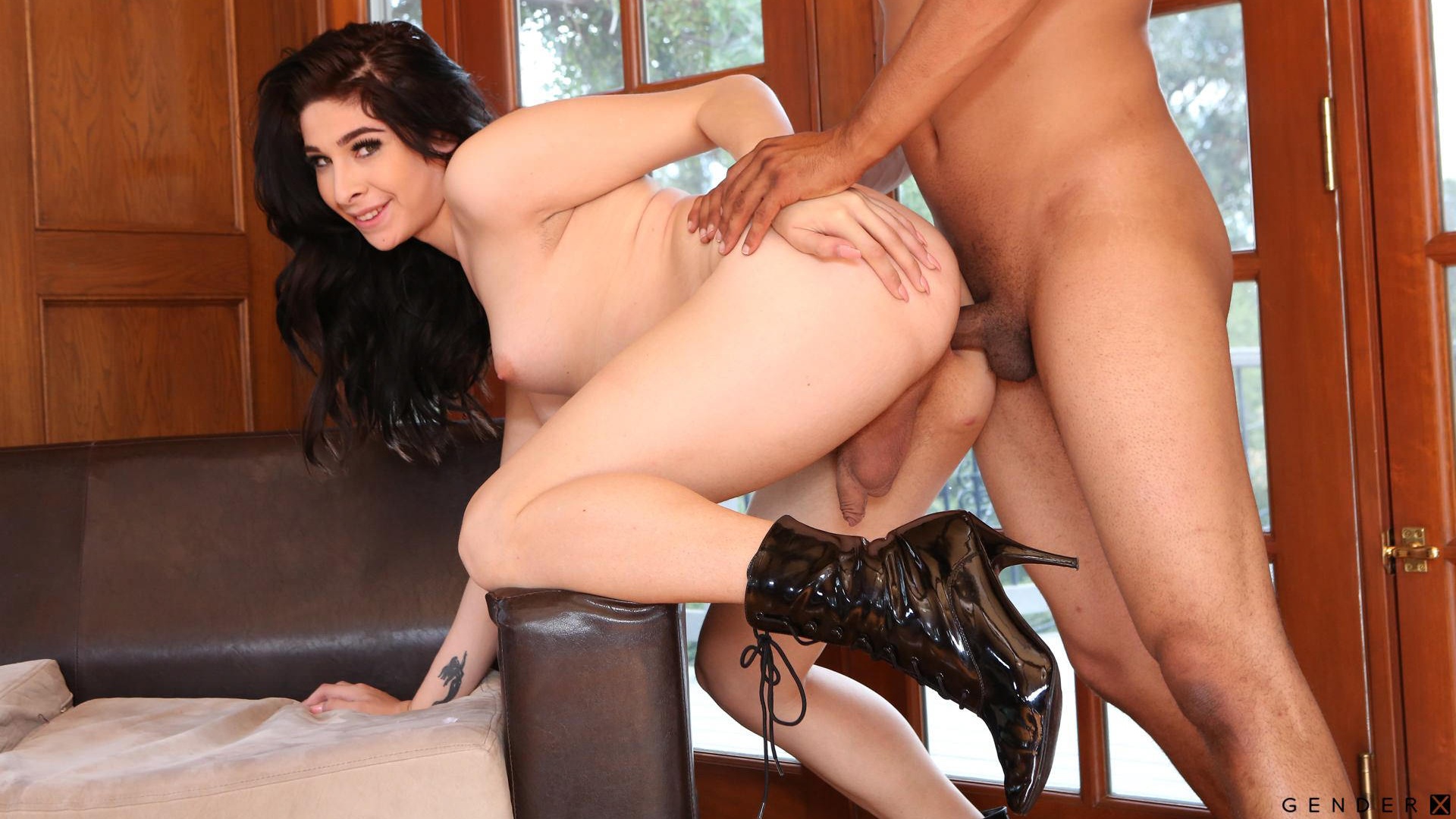 Dressed in a smoking-hot pink dress, shemale babe Alexa Scout is here to inspect a luxurious real estate that she is looking to buy. With her fancy sunglasses matching her pitch-black hair elegantly resting on her shoulders, not to mention the fashionable handbag and super sexy high heels, the TS bombshell has never looked more irresistible. The agent showing her around the house today is none other than the handsome Thad Maxxx. And it is beyond obvious that Alexa has her eyes on him from the moment she walks through the door. After giving her a tour of the breathtaking wooden interior, the dark-skinned gent introduces the tgirl to the main attraction. A wide living room window overlooking a mesmerising natural view. With his charming presentation and captivating personality, Thad has ensured that his client will think twice before passing over this opportunity to invest in a phenomenal home.
Seduced by sensational shemale babe Alexa Scout
Flash forward two weeks, and with the escrow having now closed, shemale babe Alexa scout is enjoying the enchanting atmosphere of her new place. Opposite her on the couch is a delighted Thad, who's ecstatic about sharing an evening with such a gorgeous trap. While the intentions of his visit were nothing more than making sure his client isn't regretting her purchase. Especially now that the transaction has become final. It is clear that his host has other things in mind. Alexa is wearing a glamorous feathery outfit that exposes her long beautiful legs. Noticing the black bull is finding hard not to stare at her delicious thighs, the tbabe begins to caress them seductively. Finally taking the hint, a nervous Thad rises from his seat and sits next to the goddess. Welcoming him with a passionate kiss, she then proceeds to let him fuck her tight ass raw.