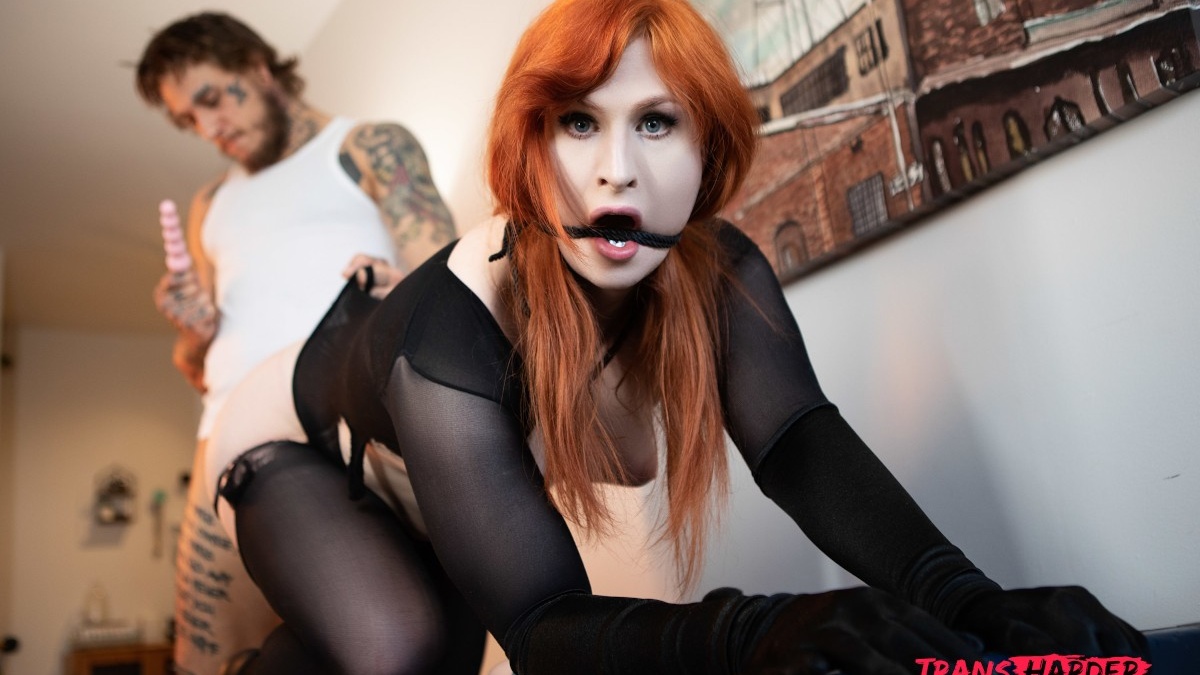 Having honed her thievery skills over the past few years, redhead shemale Evie Envy is finally ready to put all her training to use. Her target is well-known adult film star Bo Sinn. She is not particularly a fan, but she knows from his activity on social media that he has a huge stash of kinky sex toys stored in his apartment. Being the libidinous fetishist she is, Evie knew the haul from her first "job" had to be a fat bag full of the most depraved contraptions she has ever seen. After mapping out the area and carefully planning her every move from the moment she steps into the living room to her stealthy escape, it is time for the transsexual criminal to finally get to work. Unbeknownst to her, Bo is not only still inside when walks in, he is wide awake and only a thin wall away.
A proper disciplining for kinky redhead shemale Evie Envy
An unlocked living room window makes the ginger tgirl's unlawful entrance that much easier. She is somewhat upset however. After all, what's the point of all of those lock-picking lessons she paid for? Not to mention all the expensive finely-crafted tools she bought. Not letting her negativity get the best of her, redhead shemale Evie Envy quickly gets over her annoyance and is just happy that her plan is going to take that much shorter thanks to the careless actor. As soon as she arrives at the box of perverted tools, she starts filling up her bag with all sorts of goodies. Bo, who happens to be watching porn in his bedroom while all of this is going on, notices the commotion and gets up to check it. Catching the TS burglar in the act, he decides to give her a taste of the toys she so desperately desired.