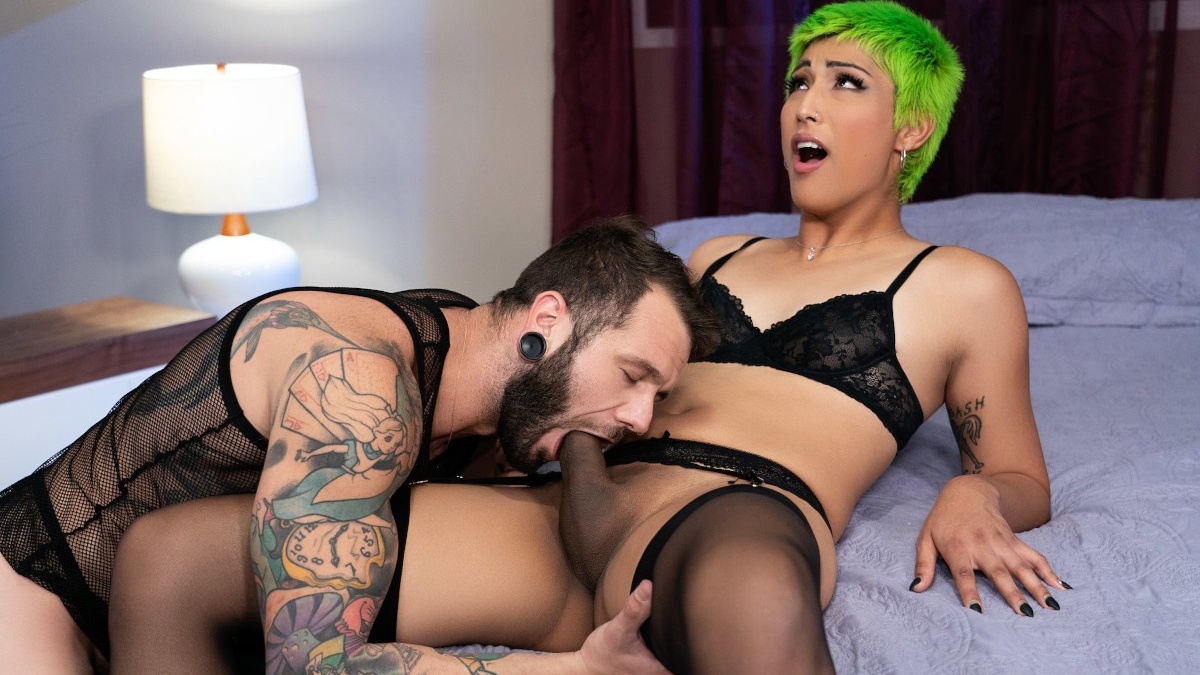 It's laundry time and Pixi Lust gets all turned on as she finds her and her man's underwear on the bedroom floor. She takes a moment to reminisce about the night before and that sweet time when Dominic Pacifico sucked her cock. One thing leads to another and Dominic walks in on his green-haired girlfriend as she touches herself. Time for round 2!
BF catches tgirl Pixi Lust sniffing his used clothes
Whenever green-haired Pixi Lust gets stressed while working from home, she can count on her testicle shaped relaxation ball to instantly relieve the tension. Today is especially stressful, as a contractor (Dominic Pacifico) is doing renovations in the house. Toni walks in on the cute Pixi as she's squeezing the mysterious balls. He waits until she leaves the room to try it himself. However, Dominic's dirty hands break the poor balls. As the ever-horny Pixi comes back in the room, desperately wanting to squeeze some balls, Dominic needs to find a solution quickly. He pulls down his pants, hides under the table and hopes for the best.