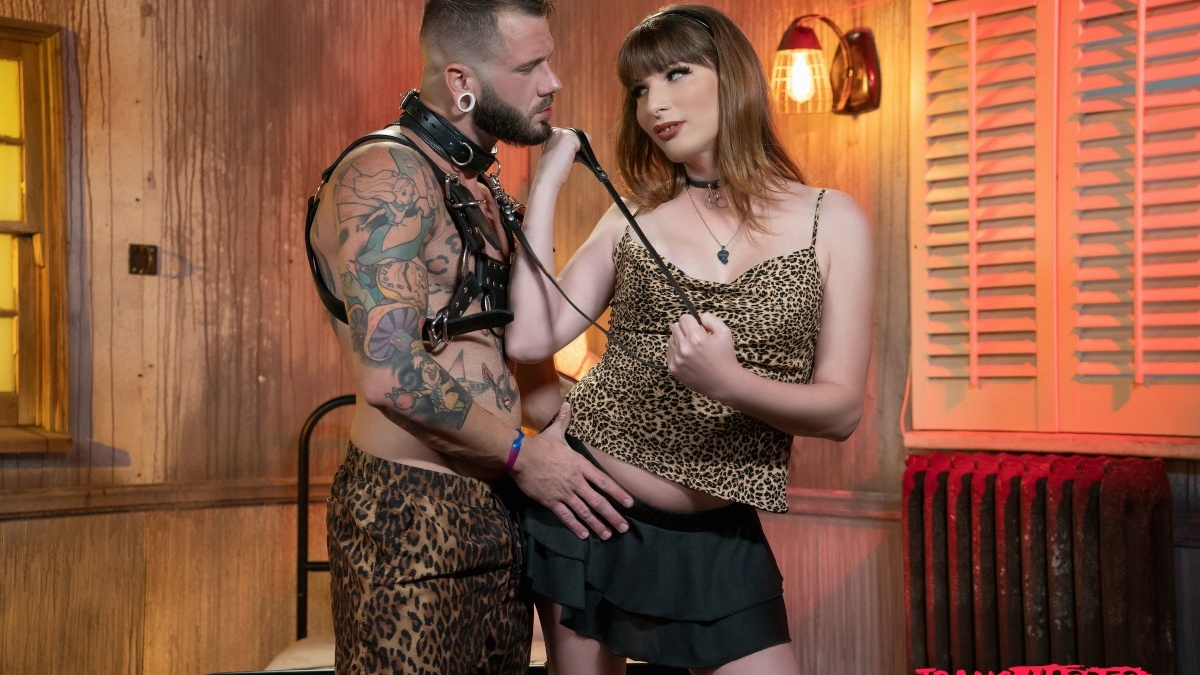 The inimitable Jamie French is ready to get back in front of the camera with a sexy pin-up photo shoot in a stunning red gown with a plunging neckline, showing off her incredible body. However, her sleazy photographer (Johnny Hill) is a lot more interested in what she's got going on under the garment than how well she's selling it. When Johnny's horny comments cross the line Jamie decides that she'll show him exactly how it feels to be directed, taking control of the shoot and making Johnny bend over to take her hard cock as she gives him a deeply educational dicking down. This scorching pair sucks and fucks all over the set as Jamie reasserts her dominance with a rough and rowdy riding of Johnny's raw hide.
Fucking mistress Jamie French's ass until she orgasms
Dominatrix goddess Jamie French loves to have a leashed guy by her side. The ever horny girl is looking for the perfect match to her intense libido, and Johnny Hill certainly fits the shoes. Jamie makes him gag on her hard dick, then gets him on all fours to eat his ass. When it comes to being fucked, Jamie doesn't hold back. She orders Johnny to let her ride his cock. Johnny obeys Jamie's every indications until he finally gives her the orgasm she truly deserves.