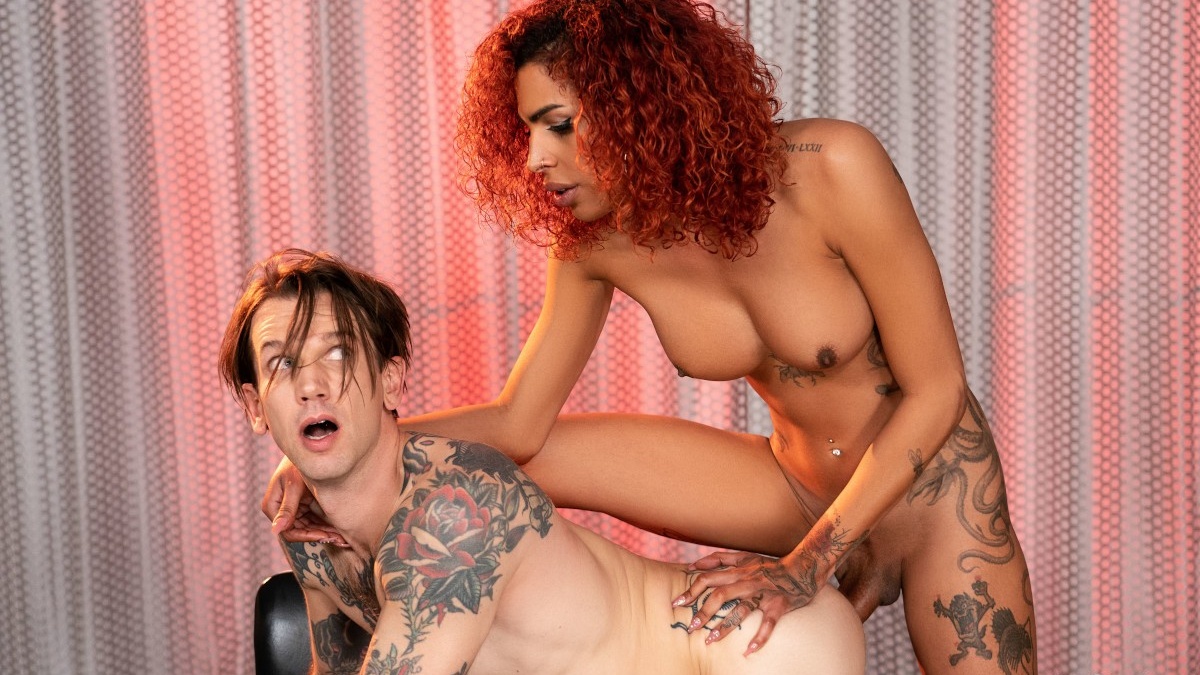 It is another long-anticipated weekend and that means another hot dancing lesson for Latina shemale Rubi Maxim. Her teacher, dancing expert Will Havoc, has kindly agreed to give her weekly private sessions at his house. To supplement the progress they are making in group classes during the week. While at first worried she might embarrass herself if all the attention is directed towards her and only her, Rubi quickly got over her fears, and felt happy that out of all the other cute chicks in his dancing school, her mentor thinks she's special enough to not only receive his undivided attention, but do so in his own home. Will, on the other hand, cannot tell for sure what his own motive is. Sure the tgirl is hot as fuck, but it is not like this is the first time he's had a babe attending his classes.
Learning new moves with the help of Latina shemale Rubi Maxim
The private lesson seems to be going well at first, for the the most part at least. The two are focusing on slow dancing today. And the trans knockout seems to be struggling a bit with the more intimate moves. Discouraged, but not deterred, Will tries his best to get the idea across to his pupil. In reality, she does not find the moves hard to pull off at all. She is simply so incredibly horny, that she cannot focus on anything other than the raging boner inside her shorts. Finally summoning up the courage to make a move on her teacher, Latina shemale Rubi Maxim starts rubbing her pecker against him in an attempt to get her feelings across. Will quickly catches on to her hidden desires. And a sizzling session of anal sex ensues, with the teacher playing the role of the bottom, of course.