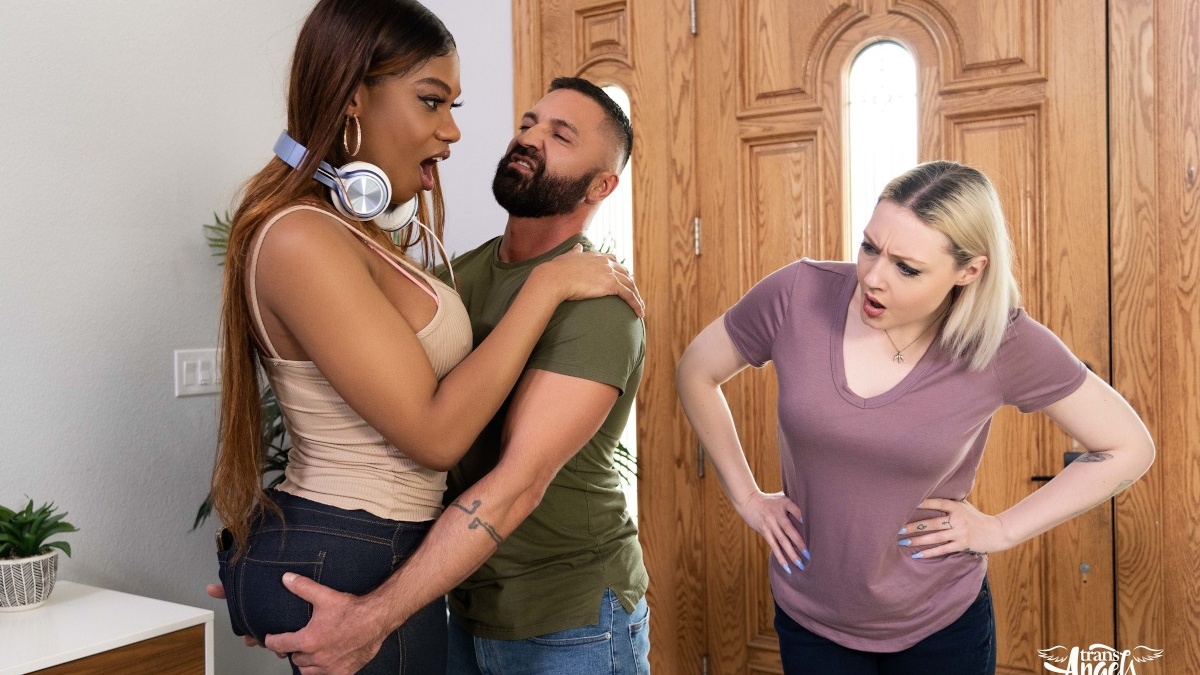 Meeting her female roommate's handsome boyfriend for the first time, ebony shemale Jexxxica Blake feels an odd sensation run through her body. One that she cannot really describe. She has nothing to worry about though, the hot guest Dominic immediately helps her understand exactly what she's feeling by grabbing her big behind as they share a welcoming hug. Unsurprisingly, it turns out that the lewd tingling she's experiencing is simply pure unadulterated lust towards a man she just met. The dark-skinned tranny has never felt something like this before. Could she really be such an awful person that the thought of cuckolding her friend turns her on this much? With a hunk like this in front of her, she certainly couldn't give less of a damn about her mate's feelings. Jexxxica wants that cock inside of her. What she has to sacrifice to get it there is irrelevant and unimportant.
Turning his GF into a cuckquean with ebony shemale Jexxxica Blake
Consumed by forbidden desire, the black TS heads over to the laundry room to rub one off quickly. She knows that if she doesn't do anything to release her built-up emotions, she just might pull the guy's dick out and start riding it right then and there, in front of his GF. Unbeknownst to her, the crush she has on Dominic is very much reciprocated. To the point where the chap himself suddenly has an urge to go and jerk off in his partner's bedroom to keep his lecherous thoughts in check. Walking in on him, ebony shemale Jexxxica Blake takes the tube sock off of his pecker, only to be greeted by a thick load falling all over her face as a result. The two then head back to the laundry room and have sex. And the shock on the girlfriend's face does nothing to deter the horny cheaters.