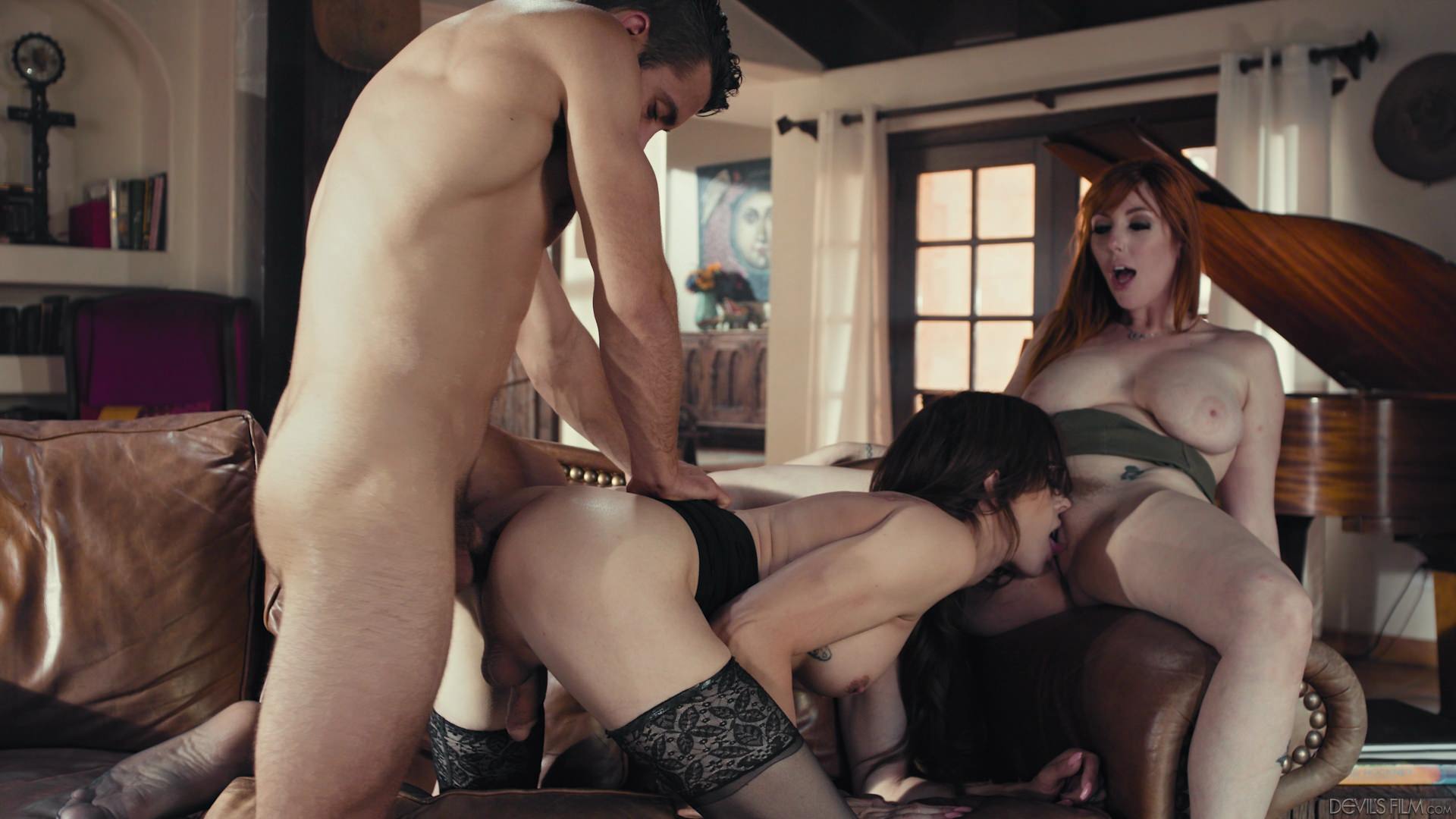 Going to couples' therapy with his beautiful redhead wife Lauren Philips, lucky Dante Colle had no idea it would lead to a Casey Kisses shemale threesome session. The two lovers suffered with marital issues for a very long time before finally making the right decision and enlisting the help of a professional. Over the many sessions they had in the span of six months, their trans therapist managed to help them overcome a lot of hurdles they dealt with in their day-to-day life. However, all good things must come to an end. And Casey believes that it is appropriate for this session to be their very last. The two partners do agree that they have made significant improvement. Especially compared to the miserable state their relationship was at when they arrived at her office for the very first time. However, there is one more little issue they need help with.
Therapy session ends with a Casey Kisses shemale threesome
Lauren and Dante could not be happier about what the TS therapist has helped them achieve throughout half a year of mentorship. That said, they still wonder whether she truly believes they have changed enough not to warrant more visits. The tbabe reaffirms her conclusion, but still leaves room for scheduling more appointments in the future if the couple wish to. Before they leave however, Lauren mentions that they have really been wanting to experiment more in the bedroom. And try different things that their strained relationship denied them in the past. One of those things happens to be sharing a shecock with each other. And so, after a few minutes of conversation, Lauren Philips and her husband find themselves in a Casey Kisses shemale threesome session. With two cocks and four holes, the trio are bound to experience lots and lots of forbidden pleasure.