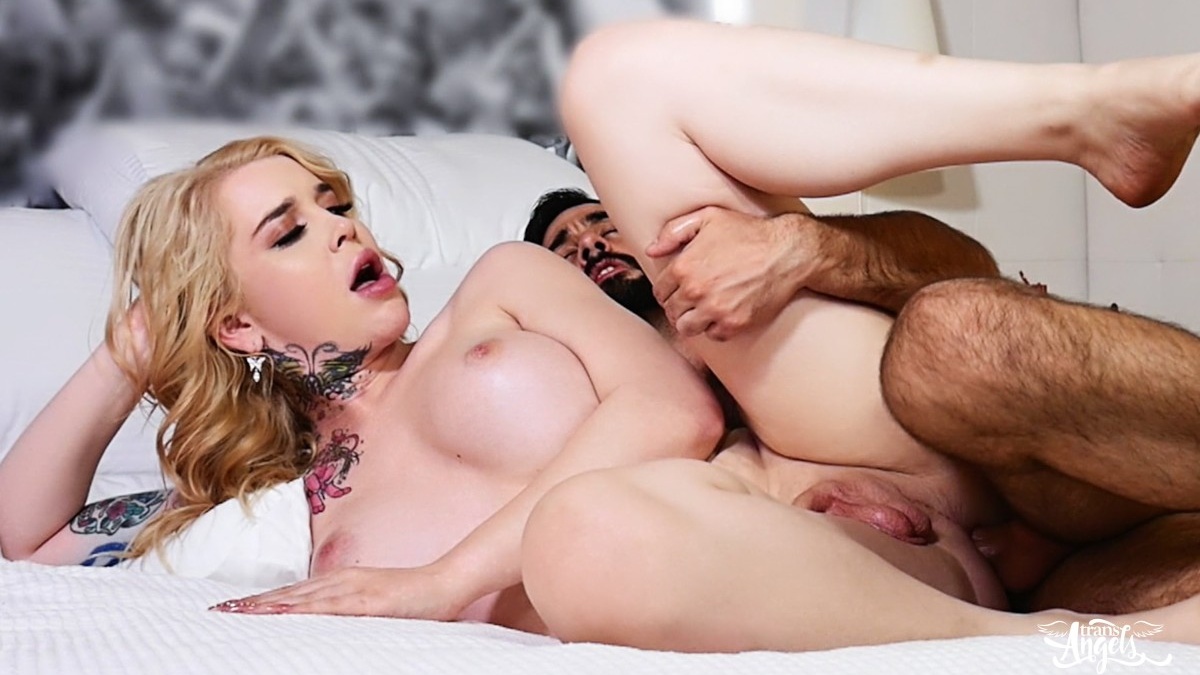 With the stress of being a bombshell weighing heavily upon her, busty shemale Gracie Jane seeks out a skilled masseur to release her deep-seated tensions. Having created a calming ambience, with soothing music, candles, incense, and silk curtains, her handsome masseur enters. As a concerned professional, he asks her to identify where she is holding her tension the most. After learning that her stress is held mostly in her ass, he decides that tongue massaging her asshole is needed. Being the pro that he is, he buries his face in her full, round ass, as he masterfully tongues her asshole. Gracie Jane's euphoric groans are a sure sign that his years of training have paid off. Encouraged by the sounds of her tensions being released, his tongue goes into overdrive. His fine tongue massage ignites her smoldering passions, while liberating her anally suppressed tensions.
Busty Shemale Gracie Jane Gets A Deep Massage
With her passions set ablaze, busty shemale Gracie Jane is primed and ready for a much more in depth massage. Being a expert masseur, he realizes that a deep, tonsil tickling massage is needed before fully releasing her anal tension. Hence, he firmly shoves his steely shaft down her velvety throat to massage her deep throat, acupressure point. She responds by ravenously sucking his beefy, tongue depressor, with wanton, sluttish desire, and adept oral virtuosity. Having primed her, to fully release her anal tension, he then thrusts his pleasure probe deep into her in doggie. As her tensions are released, she begs for him to go deeper, while moaning, and sighing lustfully. Then, after busting a nut on her large tits, he gently spreads his seed all over the two funbags. Next, he skillfully licks her balls, while she jacks off, to usher in a powerful, orgasmic release.